It's #WUFO Time! Welcome to #WUFO Week 51 (or is it 52?)! If you're new, here's a FAQ that will get you started. Our Stargazing Side Quest is on its own page right here!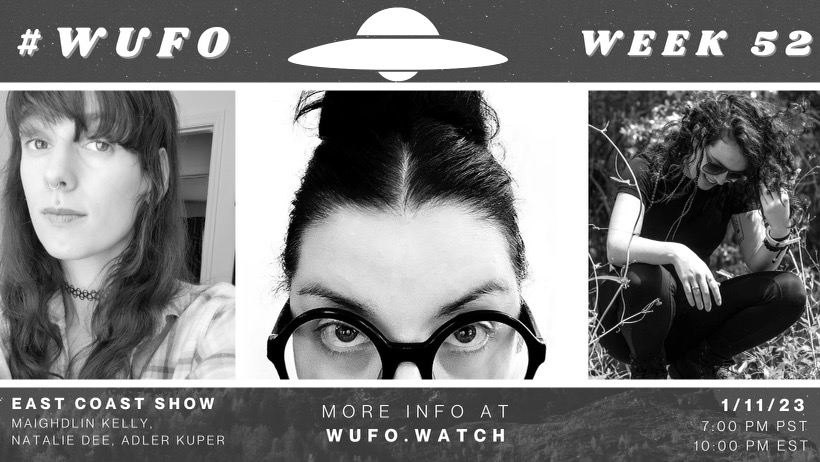 This week, we'll start at 7 PM PST/10 PM EST with everyone's favorite Astrologer, Maighdlin Kelly!  Maighdlin Kelly (pronounced "made lynn") is an astrologer, amateur astronomer, and jewelry maker who has been featured in season 2 of Hellier and has been teaching the paranormal community how to navigate the night sky for free every Wednesday night since January 2022. They have a growing resource of astrological interpretations of paranormal events on their patreon at patreon.com/weirdastrology and free weekly Stargazing Side Quests for #WUFO on their dedicated Instagram page @stargazingsidequest. Their jewelry can be found on their Etsy astralkelly.etsy.com as well as their main Instagram account @mmkelly.space.
Without Maighdlin, there wouldn't be a #WUFO. Almost exactly one year ago, they posted the following HISTORICAL tweet:

Maighdlin also coordinates our really cool Stargazing Side Quests! We're very excited to finally have them hosting.
Maighdlin will be joined by #WUFO regular Adler Kuper and extra-special guest Natalie Dee! Natalie investigates UFOs, cryptids, the occult, and conspiracy in her podcast Everything Is Real. She's also the cohost of Garbage Brain University and writes/illustrates for Da Share Z0ne, Married To The Sea, and NatalieDee.com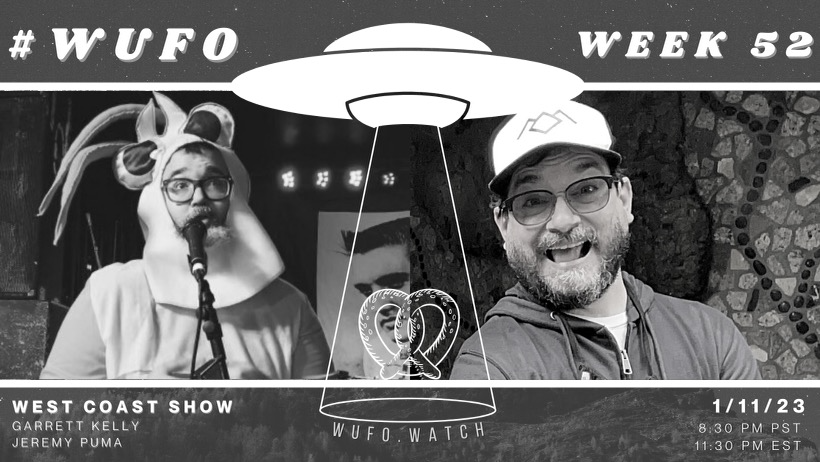 At 8:30 PST/11:30 EST, Garrett and Jeremy will take over to talk about some of our favorite Liminal.Earth UFO stories from 2022. As always, we'll have snacks, say things to amuse you, invite our listeners to share, and maybe even a Liminal Experiment or two…. 
We can't wait to see you there!