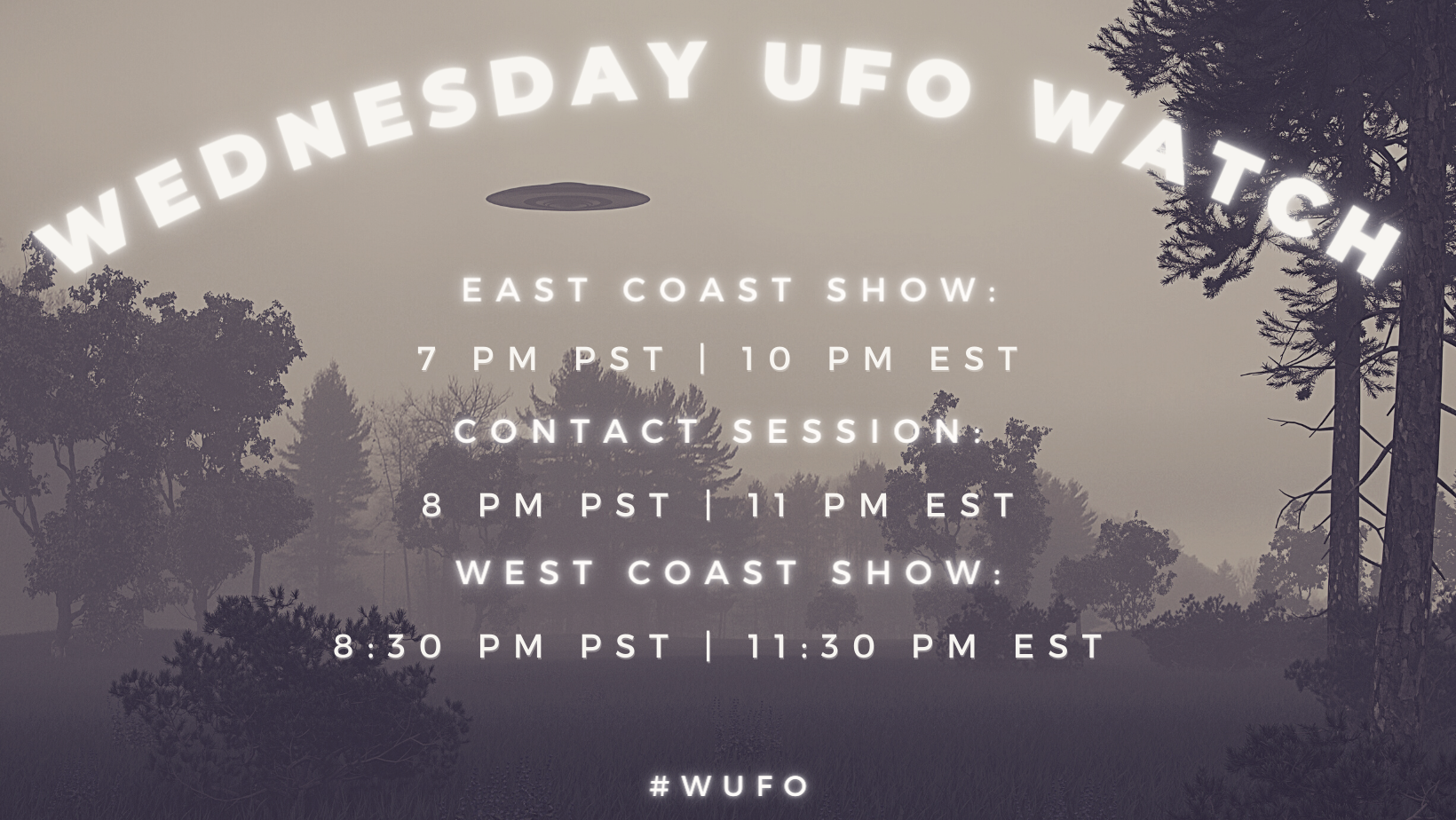 It's #WUFO Time! Welcome to #WUFO Week 39! If you're new, here's a FAQ that will get you started.
You can find this week's Stargazing Sidequest on its own page right here.
Live Contact Session
This week we've got an exciting lineup of activities for the stream, so make sure to turn into the broadcast at our new time starting at 7pm PST (for an East Coast show) bleeding into the regular West Coast that begins at 8:30pm!
Tonight will be kicked off with the East Coast show, featuring Bex, Adler, and special guest Courtney Eastman at 7 PM PST/10 PM EST!
Courtney Eastman is a haunted travel blogger, paranormal investigator, and your new best ghoul friend – you may know her as The Ghoul Guide! She's the originator of the #HauntedMirrorSelfieClub, takes and sells Polaroids of haunted locations, and can typically be found in a dark corner of the Cresson Sanatorium!
Together, they'll discuss the strange dreams folks have been having these last few days, Courtney's first UFO sighting that occurred shortly after scheduling her guest spot for WUFO, and her recent adventures as The Ghoul Guide!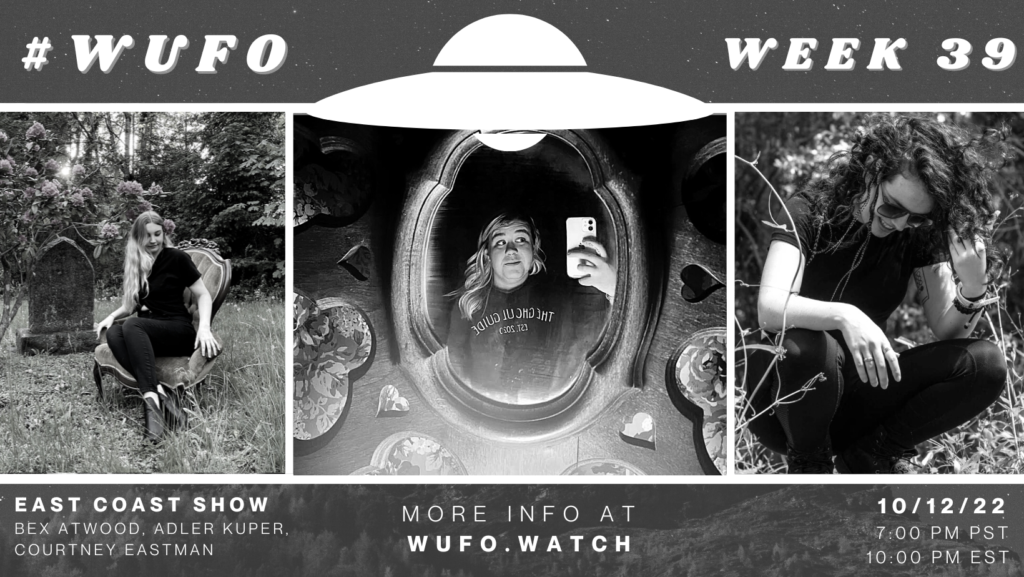 Then, at approximately 8 PM PST/11 PM EST, we'll all join forces for a Live Contact Session!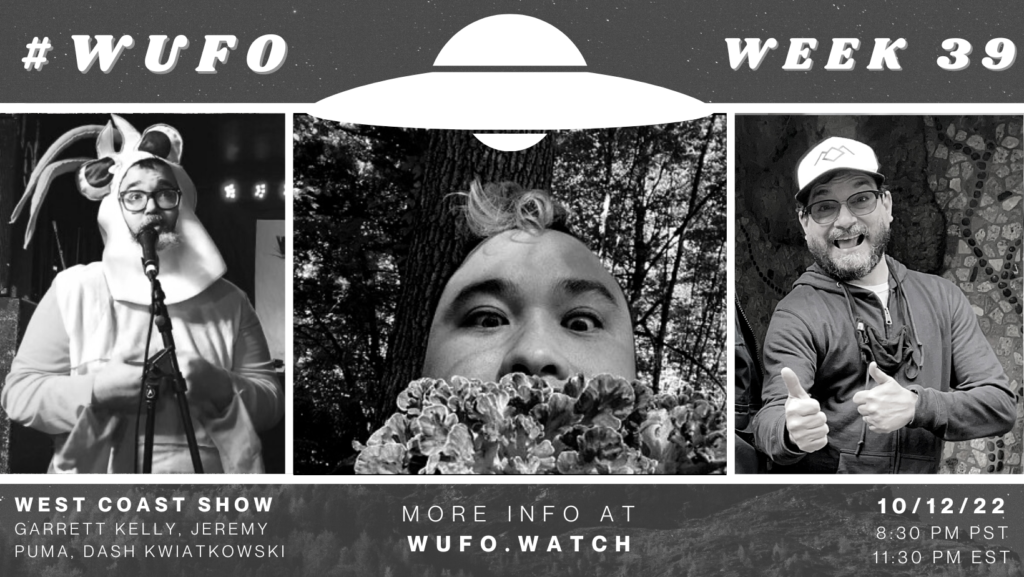 Around 8:30 PM PST/11:30 PM EST, Garrett and Jeremy will take over with the West Coast show, interviewing good buddy Dash Kwiatkowski!
Dash Kwiatkowski (They/Them) is a paranormal investigator/podcaster/comedian based out of New England. They co-host a psychic advice podcast called Psychic Friendz and are probably on twitter too much.
Last Week's Recap
Last week, we took a much-needed night off from the Live Contact Session and shows. Of course, we still went outside and looked up!
Come join us, or go look for UFOs with with your friends and share your evidence or art or videos for the rest of the community with #WUFO! See you tonight!