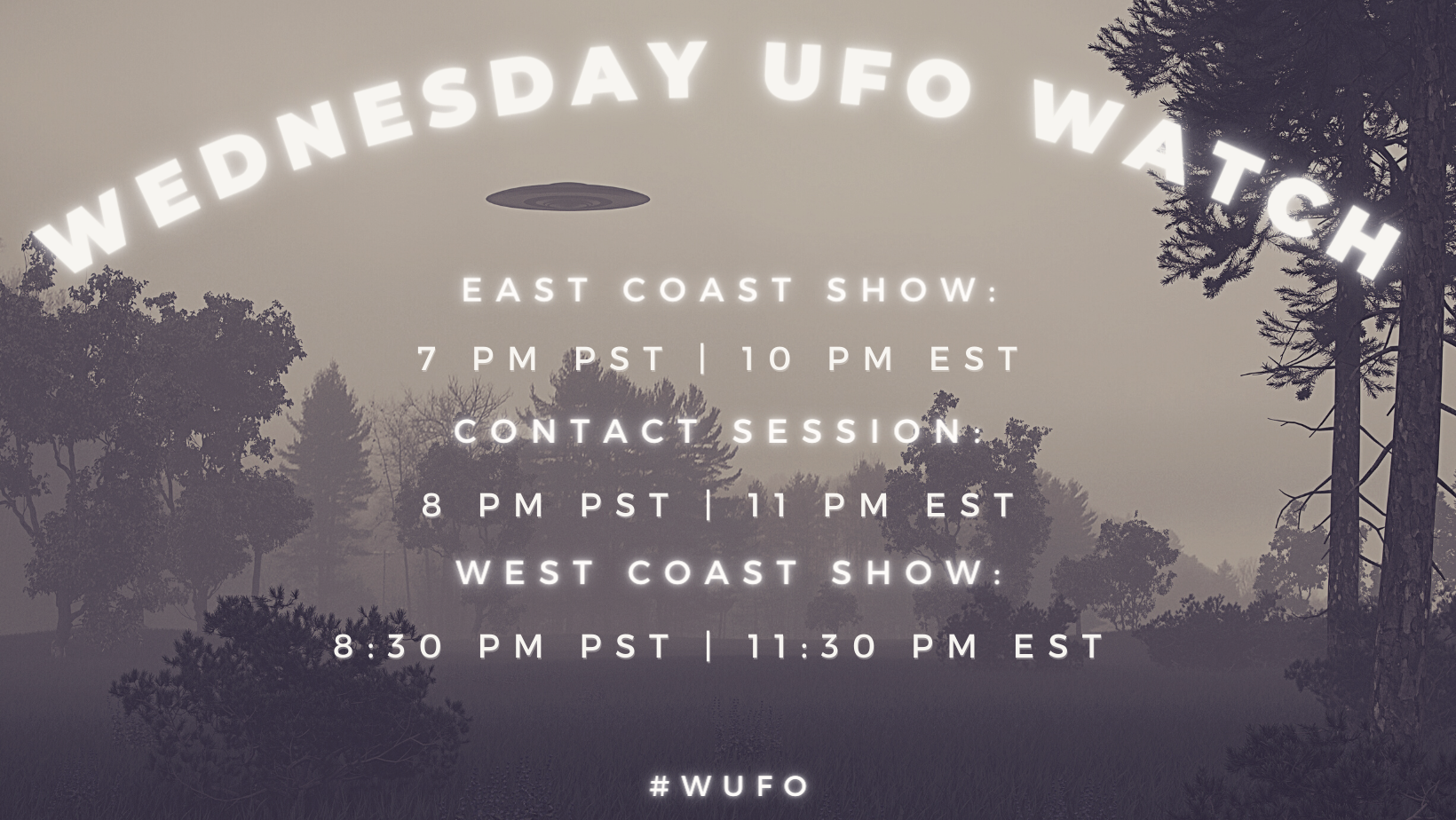 It's #WUFO Time! Welcome to #WUFO Week 36! If you're new, here's a FAQ that will get you started. Reminder: send us a picture of your completed punch card and we'll send you a little something in the mail! At its very core, WUFO is a fun break from the week to hang out and enjoy each others' virtual presences. You can do as little as go outside (or check a sky cam) at 10 PM your local time, or as much as hosting your own WUFO watch party (virtually or IRL)! WUFO has also created itself in a way and is continuing to grow all on its own – we're here for the ride, wherever it may take us. We're glad you're here, too!
It's here! It's here! We're finally ready to debut full continental North American coverage of the Wednesday night skies, from East Coast to the West, starting at a new time of 7pm PST / 10pm EST and stretching late into the evening. This week, Ms. Liminal Herself Bex Atwood will be co-hosting the first half of the show with our dear friend Adlergator Kuper. Adler is a regular contributor to our WUFO programming and we're excited to have them join us more regularly! 
We'll take a brief intermission somewhere in the middle, all meetup for a contact session, and then handoff the West Coast show to Garrett and Jeremy 8:30 PST / 11:30 EST. This week G&J will be joined by some liminal crew from the PNW, including Kaj and new guest Emily Hoffman! We'll be talking about the Chehalis Saucer Fest and mysterious instantiations of corn!
Stargazing Side Quest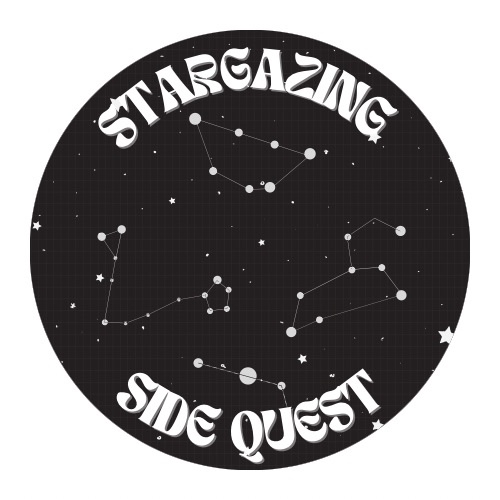 Here's this week's side quest from Maighdlin Kelly, the astrologer extraordinaire:
For week 36 we will be looking for the constellation PISCES!
If you found Pegasus and/or Jupiter last #WUFO, you're in luck, because you already know how to find Pisces. This week and for the next several months, Jupiter will help you find this constellation.
When you go outside tonight look east. The brightest "star" you see in the sky is actually Jupiter! Last week we used Jupiter to help us find Pegasus, the great square of stars above it. This week we're looking at the dimmer stars between that square & bright Jupiter. That's Pisces!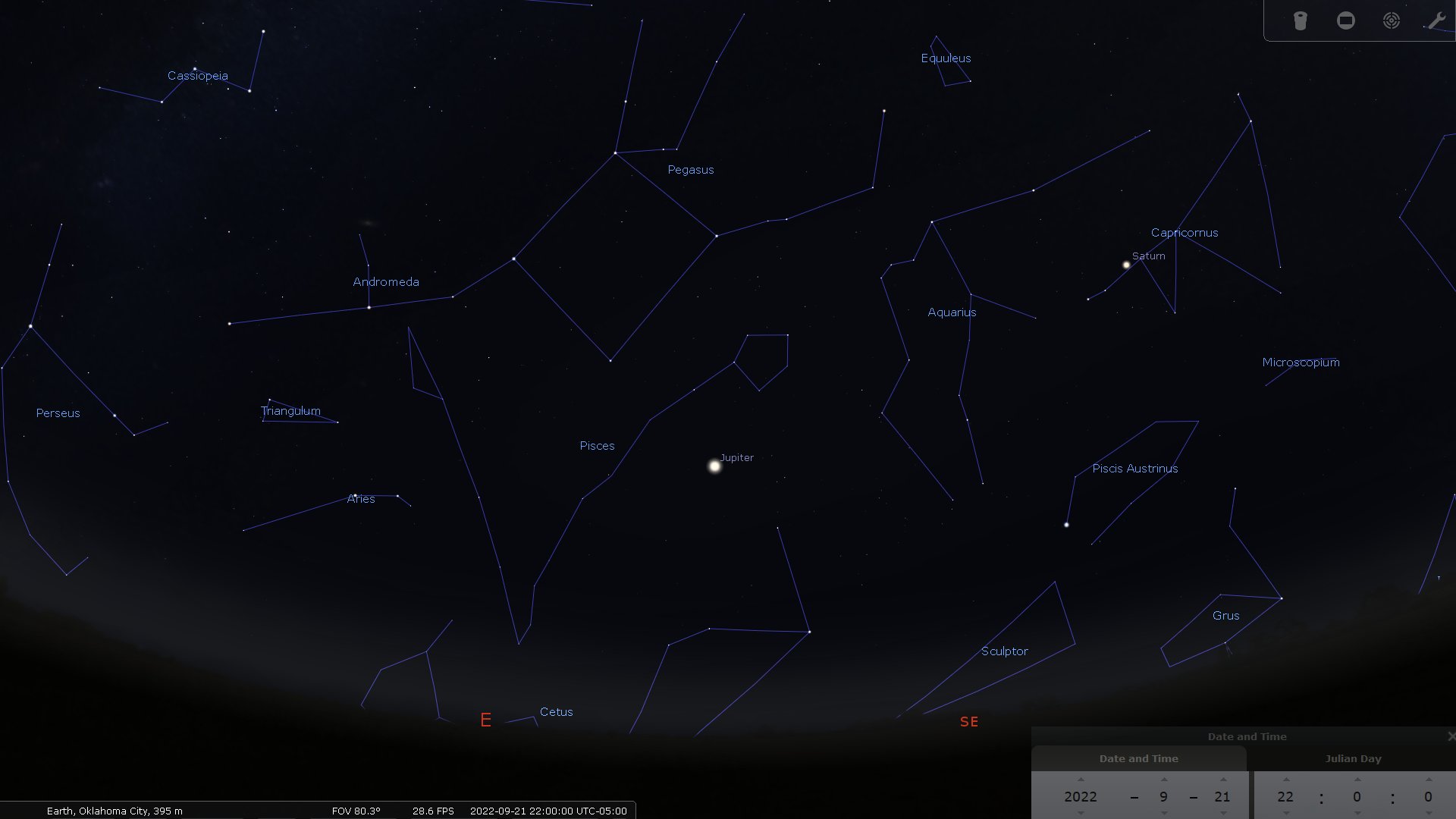 The stars in the constellation Pisces are all fairly dim around magnitude 4. The limit we can see with the naked eye is around 5. If you stay out without looking at white light for 20 minutes or so it'll be easier to see dimmer stars. Use red light to preserve night vision (Ed. note: or try applying some Liminal Earth "King Arvon Dream Salve").
Pisces may be harder to find in light polluted skies, but if it's not totally cloudy you'll definitely be able to see Jupiter so as long as you look at the space above Jupiter and below the square of Pegasus you can be pretty confident you found at least one fish of Pisces.
You'll be able to use bright & beautiful Jupiter to help you find Pisces and Pegasus for the next several months until around #WUFO week 52 (Jan), but by then you will have to look in the opposite direction, west, because Jupiter and these constellations will be soon setting.
If you happen to have a telescope you can check out M74 aka the Phantom Galaxy! This is too dim to see with the naked eye at magnitude 9.39, but a good pair of binoculars might work too especially since there's no bright moonlight tonight: https://messier-objects.com/messier-74-phantom-galaxy/
Let us know if you find Pisces tonight! Tag @LiminalEarth + #WUFO with your stargazing pics so we can boost & celebrate your sidequest completion!
The program I used for the constellation/galaxy pics is Stellarium (http://stellarium.org) which is a FREE planetarium on your phone or computer. I cannot recommend it enough. ALSO DID YOU SEE THE  @NASAWebb NEPTUNE PICS? Happy #WUFO -ing!
Shop WUFO Merch
You can visit our shop here. Right now, the shop has both WUFO and Liminal Earth merch, but it this will soon be a WUFO-only shop. Also: we are offering FREE SHIPPING each and every Wednesday! Use code WUFO at checkout!
This is an excellent way to support WUFO as we put a lot of time and energy into making each week as awesome and accessible for folks as possible!
Last Week's Recap
Last week we were all feeling a little "punchy" but had an excellent time hearing about Adler's experiences in St. Augustine on the latest Strange Escapes tour. Jeremy then shared the tale of the St. Augustine Nothing, Part One of which is a Case Log available to members of the Liminal Earth Society. We talked again about doing some dream experiments involving a spot on the map at Liminal Earth, then went our separate ways to look up into the night sky!
Tonight's Plan