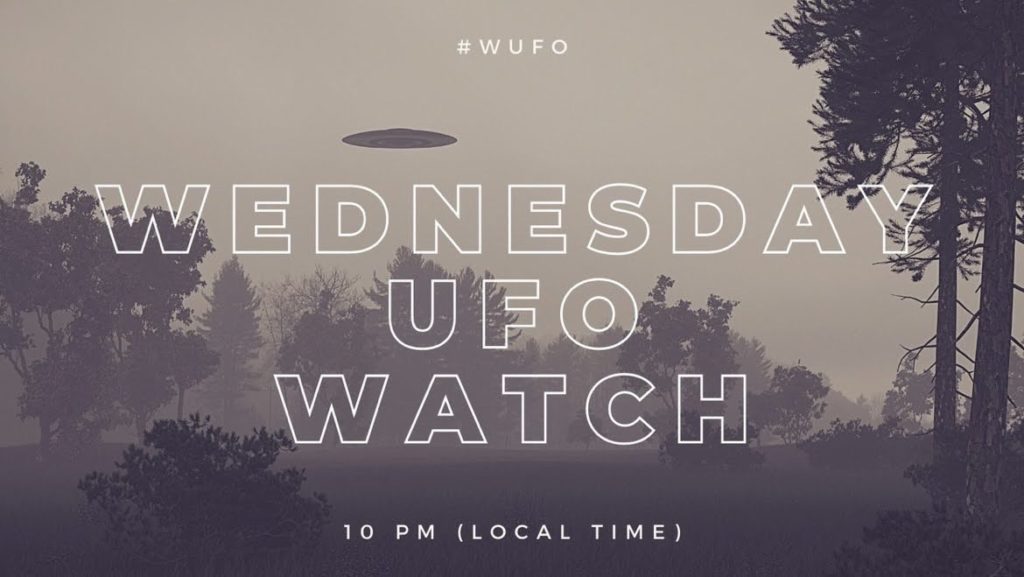 It's #WUFO Time! Welcome to #WUFO Week 34! If you're new, here's a FAQ that will get you started. Reminder: send us a picture of your completed punch card and we'll send you a little something in the mail! At its very core, WUFO is a fun break from the week to hang out and enjoy each others' virtual presences. You can do as little as go outside (or check a sky cam) at 10 PM your local time, or as much as hosting your own WUFO watch party (virtually or IRL)! WUFO has also created itself in a way and is continuing to grow all on its own – we're here for the ride, wherever it may take us. We're glad you're here, too!
Weekly Live Contact Session
You can watch the stream right here at 8:30 PM PST. Hit that bell icon to turn on notifications for this event!
Stargazing Side Quest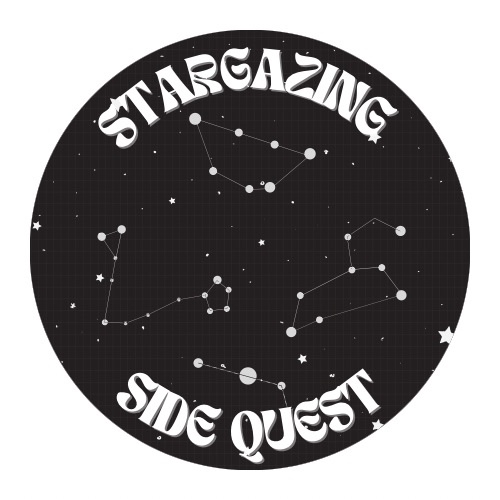 Here's this week's side quest from Maighdlin Kelly, the astrologer extraordinaire:
IO PAN! Tonight for #WUFO we will be looking for Saturn and the Moon in the constellation Capricornus! 
Last #WUFO we saw the Moon set a little bit after sunset as part 1 of the side-quest. By part 2 at 10pm, the Moon was no longer in the sky. Now that a week has gone by, the Moon has traveled approx 90°, 1/4 through its 28 day orbit around the Earth, and is now visible at 10pm: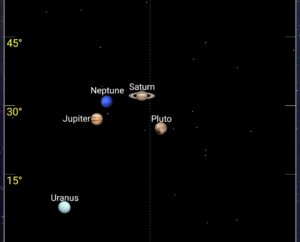 I don't need to tell you how to find the Moon in the sky tonight, but for reference, here is where Saturn will be in relation to it. Feel free to use a stargazing app while you're out there to confirm!
So if the Moon and Saturn are in Capricornus, why are the astrologers saying they're in Aquarius?? That's because astrologers you're seeing are using the tropical zodiac based off earth's axial tilt rather than the constellations!
Like Rick Levine says, "the zodiac isn't out there, it's in HERE" *points at noggin* We made it all up bc that's what humans do. That's just how our poetically oriented computer-brains navigate spacetime. We make stories and astrologers are space bards.
Anyways, Capricornus isn't terribly bright so this may be unremarkable for light polluted skies, but you'll still be able to see Saturn + the Moon! Deneb Algedi will probably be the easiest star to see in this constellation. If you have binoculars or a telescope, M30 is here too.
To learn more about what you can see in this part of the sky and associated mythology, check this out https://constellation-guide.com/constellation-list/capricornus-constellation/
Be sure to tag #WUFO @LiminalEarth if you find Saturn, the Moon, or anything else in the Capricornus constellation tonight! We love seeing your stargazing photos and its always fun to boost everyone's completed side-quests 😀
Weekly Mutual Aid
This week we're soliciting donations to Cooperation Jackson, an organization in Jackson, MI. "Due to climate change & decades of neglect of our cities infrastructure the entire city is without drinking water and it is not clear when water access will be restored. Donate today at https://cooperationjackson.org/donate."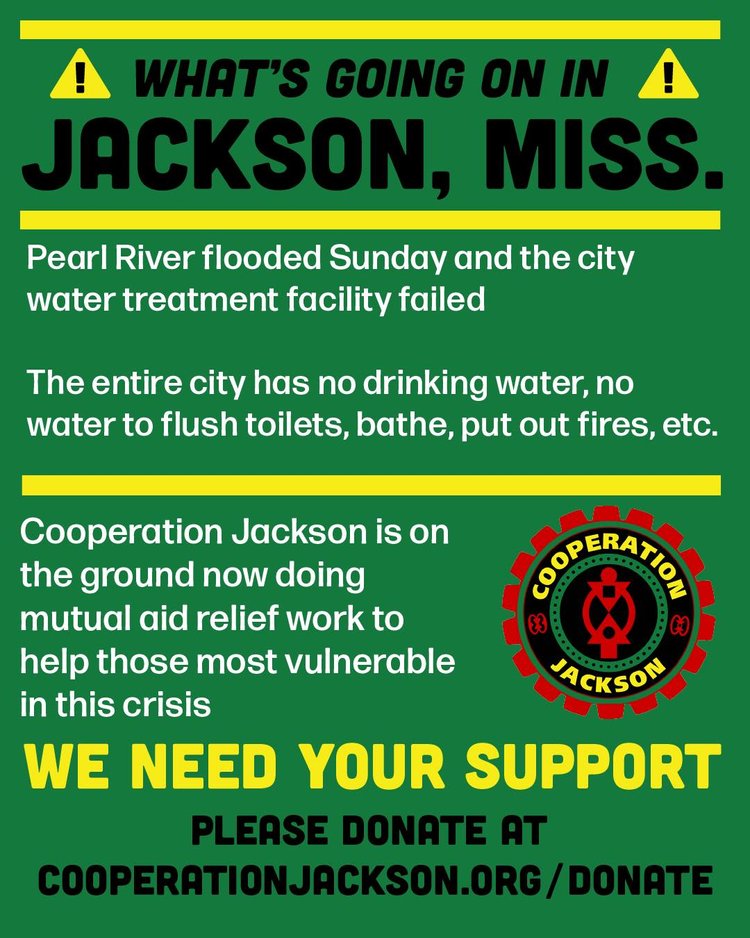 Shop WUFO Merch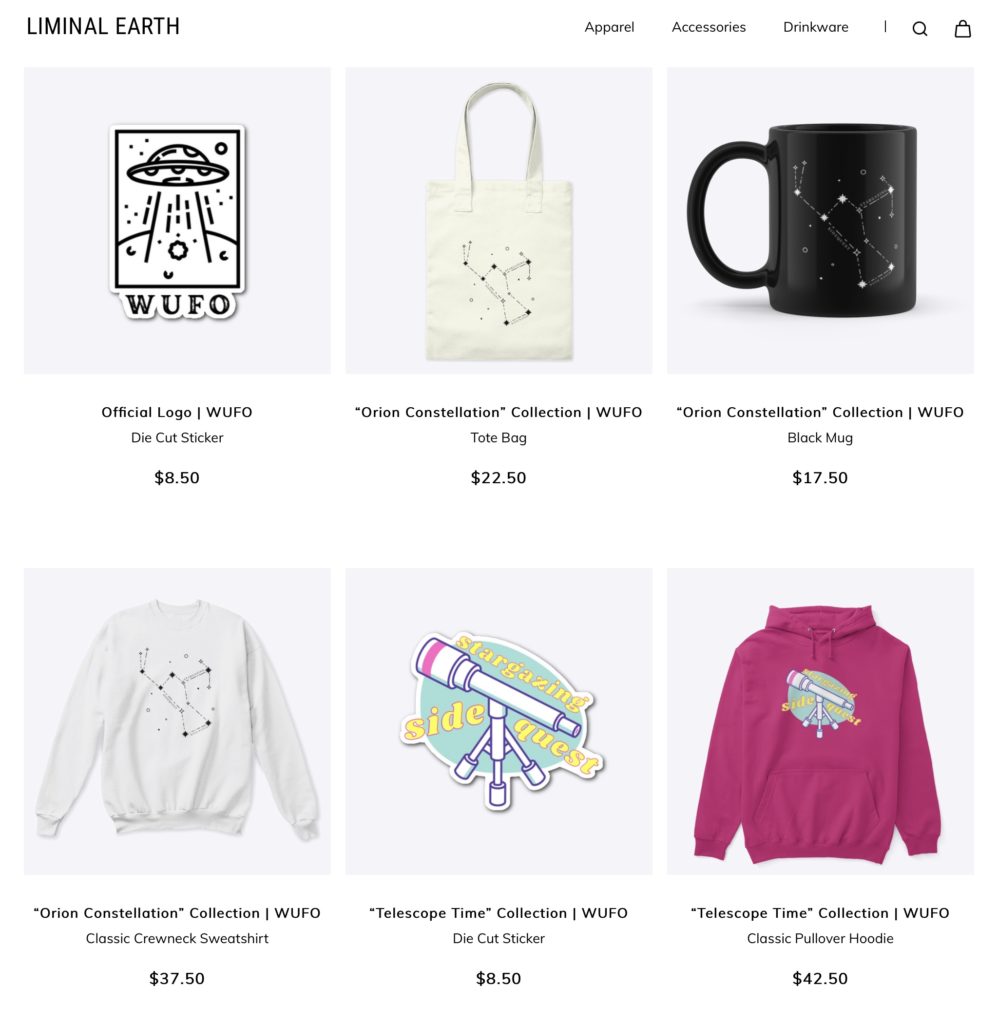 You can visit our shop here. Right now, the shop has both WUFO and Liminal Earth merch, but it this will soon be a WUFO-only shop. Also: we are offering FREE SHIPPING each and every Wednesday! Use code WUFO at checkout!
This is an excellent way to support WUFO as we put a lot of time and energy into making each week as awesome and accessible for folks as possible!
Last Week's Recap
Last week, we were joined by Alex Ebens on Week 33's Live Contact Session! We discussed a variety of personal experiences, our love for analog, and Alex even shows us his Floraphone! Naturally, we had to connect Garrett's and Alex's plants and devices to see if they could talk with each other – the results were quite interesting! Watch back the full session here.
Let's see what our fellow WUFOnauts got themselves into last week: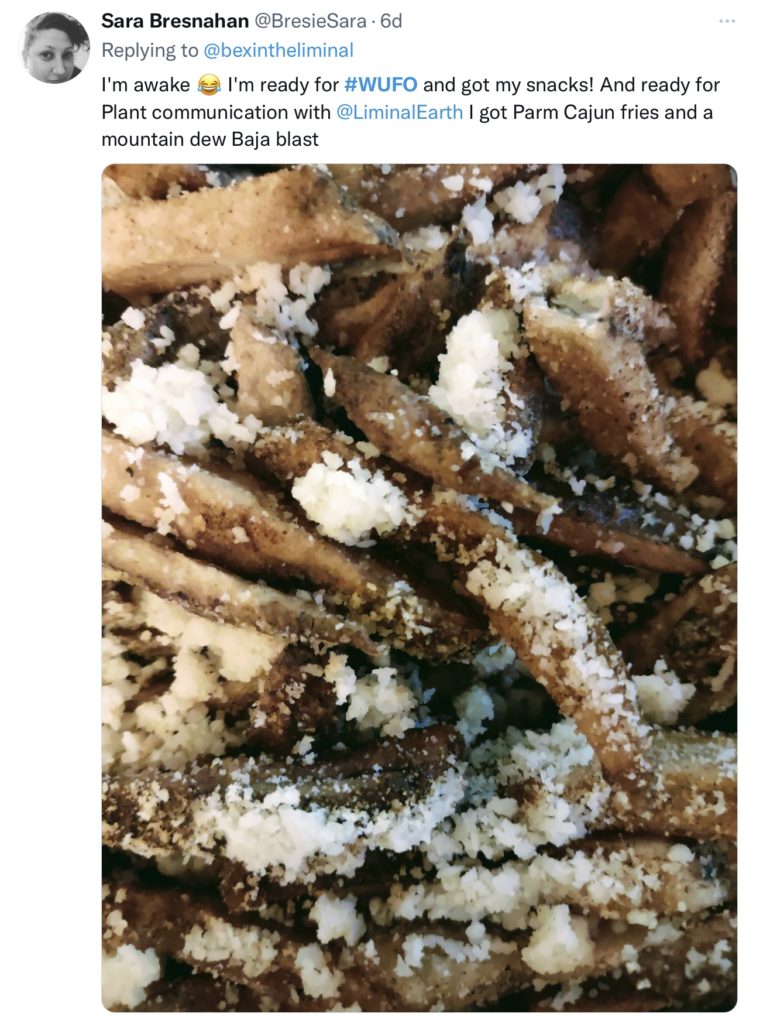 Tonight's Plan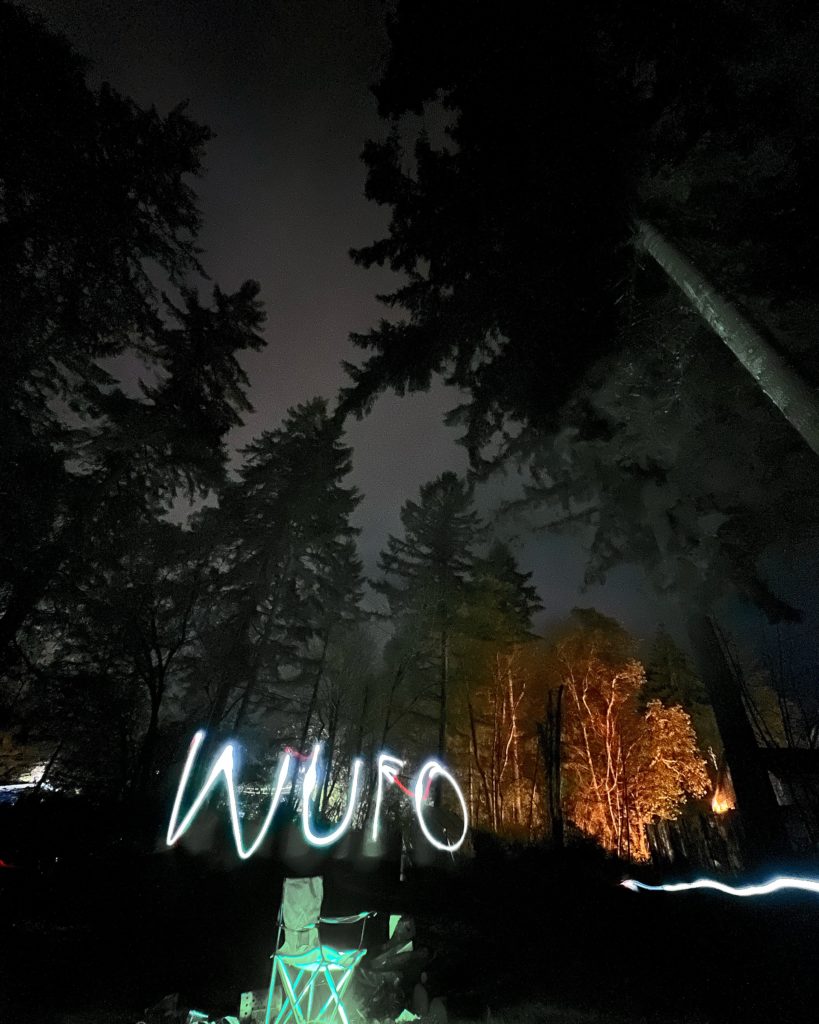 Check back soon for the plan!
As always, we are conducting our weekly live contact session right here, this time at 8:30 PM PST. Join us for some card pulls and an Estes Method session! If you're wanting to watch directly from this site, all you have to do click the video above when it's time!
Once 10:00 PM PST rolls around, we will head outside to look up and spend some time gazing at the sky. Bring plenty of snacks, blankets, and maybe some hagstone binoculars (if you just happen to have some around, like Jeremy). This concludes today's WUFO post – we are SO excited for tonight's watch! Who's going to be "looking up" with us?!