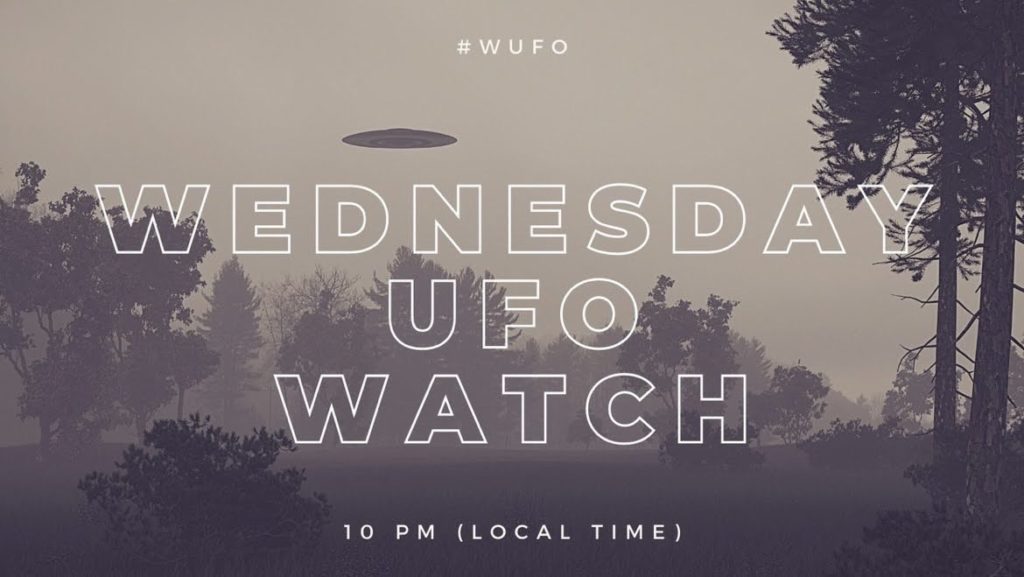 It's #WUFO Time! Welcome to #WUFO Week 33! If you're new, here's a FAQ that will get you started. Reminder: send us a picture of your completed punch card and we'll send you a little something in the mail! At its very core, WUFO is a fun break from the week to hang out and enjoy each others' virtual presences. You can do as little as go outside (or check a sky cam) at 10 PM your local time, or as much as hosting your own WUFO watch party (virtually or IRL)! WUFO has also created itself in a way and is continuing to grow all on its own – we're here for the ride, wherever it may take us. We're glad you're here, too!
Weekly Live Contact Session
You can watch the stream right here at 8:30 PM PST. Hit that bell icon to turn on notifications for this event!
Stargazing Side Quest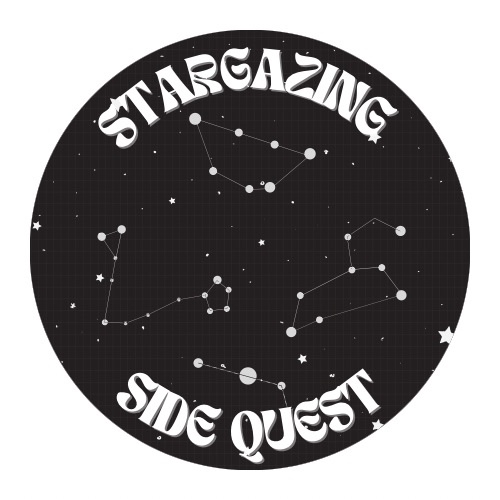 It's almost time for another #WUFO Side Quest with Maighdlin Kelly, the astrologer extraordinaire!
Happy Wednesday everyone! The side quest for this week's #WUFO is a flexible one: If you aren't able to go out at 10pm, but have an opportunity to stargaze shortly after sunset, go outside and look west to find the waxing crescent moon setting.
If you will be busy around sunset and won't have a chance to stargaze until Keel's notable "Wednesday night at 10pm" tonight, go out and look EAST instead to find Jupiter and Saturn. Depending on where you are and how much time you have, you could see all three!
Jupiter will be the brightest thing in the sky besides the Moon and since we know it will also be rising in the east, it will be really easy to spot. Saturn is much less lovely to see by the naked eye; it's more of a dumpy, brown dot. It will be a little more toward southeast.
Check out stargazing apps to help you find these planets if you want to be sure of what you're looking at. I use them all the time, they're very useful. The one I use is called Sky Map for android.
The above screenshot is from Stellarium, a free program. The website is http://stellarium.org. Let us know if you saw either the Moon set or Jupiter/Saturn rise! Be sure to tag @LiminalEarth + #WUFO so we can boost your stargazing pics!
As always be sure to check out http://wufo.watch for more info on what the heck this is all about, why 10pm on wednesdays, stargazing resources, guided meditations, and all sorts of weird great stuff! Happy #WUFO!
Consider joining Maighdlin's Patreon here for more Astrology awesomeness.
Shop WUFO Merch
You can visit our shop here. Right now, the shop has both WUFO and Liminal Earth merch, but it this will soon be a WUFO-only shop. Also: we are offering FREE SHIPPING each and every Wednesday! Use code WUFO at checkout!
This is an excellent way to support WUFO as we put a lot of time and energy into making each week as awesome and accessible for folks as possible!
Last Week's Recap
Last week, the three of us joined up for a more relaxed live session – Bex shared details from her ongoing road trip, Garrett loved his best live in a hammock in his backyard, and Jeremy was our meditation guide for the evening (shareable video clip coming soon)!
Let's see what fellow WUFOnauts got into last week: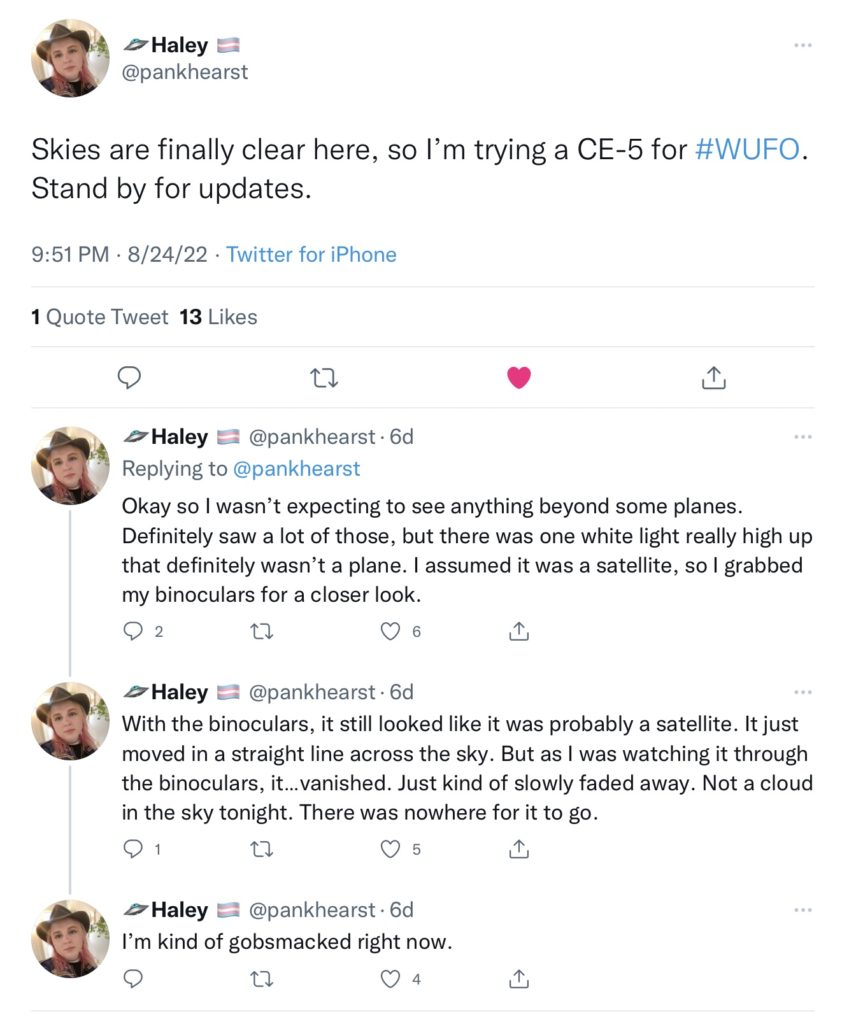 Tonight's Plan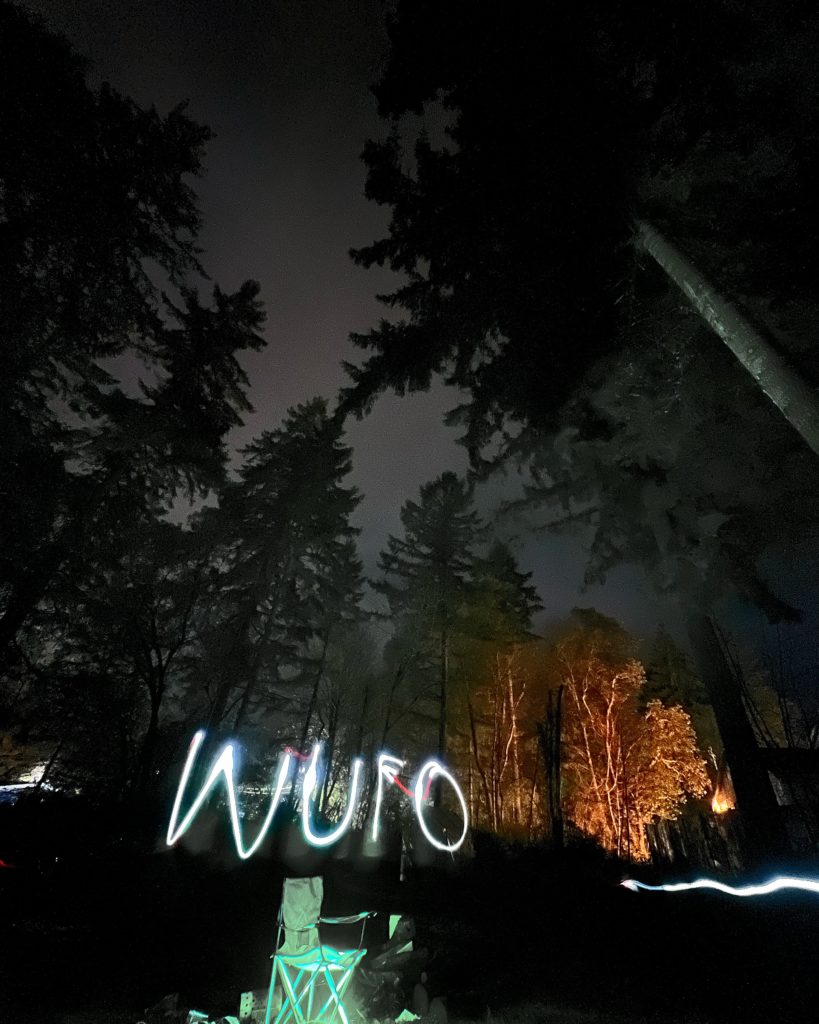 Tonight's WUFO Checklist:
Set out UFO water
Gather snacks
Boost/donate to this week's fund
Perform some groundwork/light meditation
Join our weekly Live Contact Session at 8:30 PM PST
Use a night sky app or head outside to participate in the Stargazing Side Quest
Commune with nature and/or your loved ones
Take a pic of your setup/activities and use tag #WUFO
As always, we are conducting our weekly live contact session right here, this time at 8:30 PM PST. Join us for some card pulls and an Estes Method session! If you're wanting to watch directly from this site, all you have to do click the video above when it's time!
Once 10:00 PM PST rolls around, we will head outside to look up and spend some time gazing at the sky. Bring plenty of snacks, blankets, and maybe some hagstone binoculars (if you just happen to have some around, like Jeremy). This concludes today's WUFO post – we are SO excited for tonight's watch! Who's going to be "looking up" with us?!