It's #WUFO Time! Welcome to #WUFO Week 32! If you're new, here's a FAQ that will get you started. Reminder: send us a picture of your completed punch card and we'll send you a little something in the mail! At its very core, WUFO is a fun break from the week to hang out and enjoy each others' virtual presences. You can do as little as go outside (or check a sky cam) at 10 PM your local time, or as much as hosting your own WUFO watch party (virtually or IRL)! WUFO has also created itself in a way and is continuing to grow all on its own – we're here for the ride, wherever it may take us. We're glad you're here, too!
Weekly Live Contact Session
You can watch the stream right here at 8:30 PM PST. Hit that bell icon to turn on notifications for this event!
Stargazing Side Quest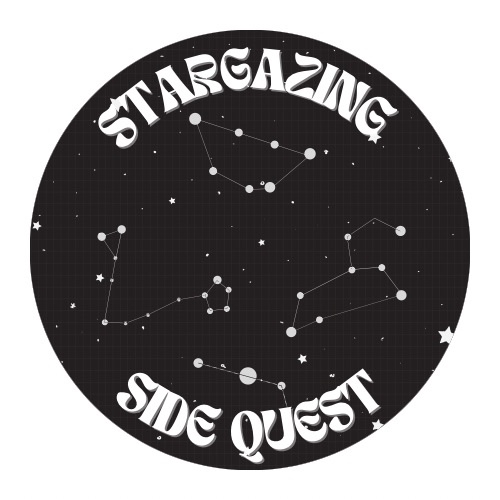 It's time for another #WUFO Side Quest!
For the week of 24 August 2022 we will be watching the planet JUPITER rise over the eastern horizon!
I had this week's side quest planned out a few months ago so I was very excited to see the new #JWST images of Jupiter recently! If you follow me on here, you have probably seen me retweet a lot about this (and #Artemis1).
Check out the gorgeous new infrared #JWST images of Jupiter processed by Citizen Scientist Judy Schmidt @SpaceGeck and learn about how challenging it is to combine images of a planet that rotates so fast here.
Dr James O'Donoghue also explains the science behind these images here. Did you know Jupiter has aurorae? @physicsJ studies Jupiter's upper atmosphere for a living so follow his work to learn more about this magnificent planet!
Tonight's side quest will be one of the easiest because Jupiter is so bright in the sky. The images below are screenshots from a free program called Stellarium that show tonight's sky from Cleveland, OH with two different levels of light pollution for comparison.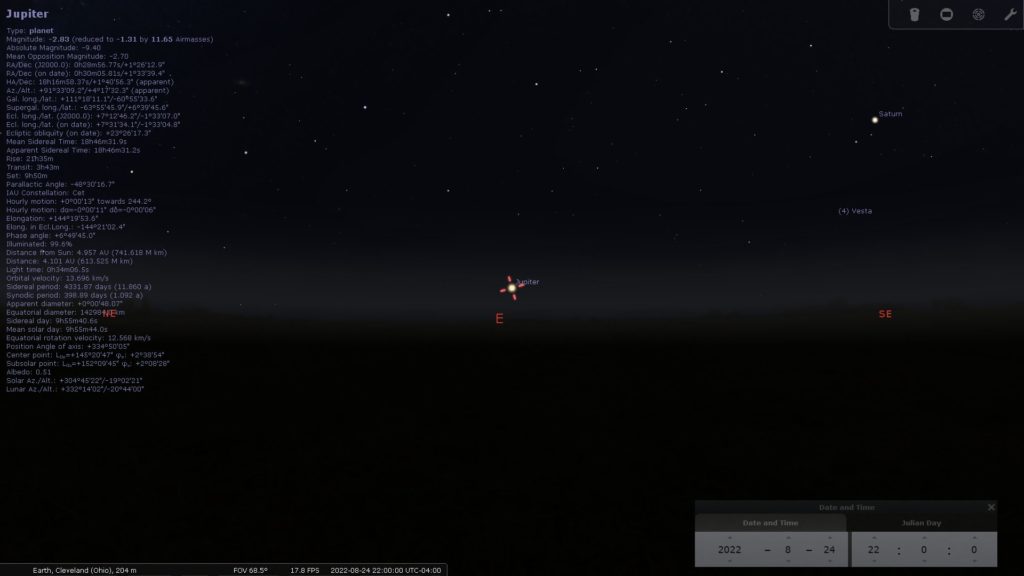 Even in an urban sky as long as you can see the eastern horizon you'll be able to see the bright beauty that is Jupiter. You can check out tonight's sky for your own location by going to stellarium.com. All you need to do to find Jupiter tonight is go outside & look east.
If the horizon is obscured by trees or buildings you may need to wait a little longer to see it rise. You'll know you aren't mistaking Jupiter for a star because it doesn't twinkle. It's also going to be the brightest thing in the eastern sky, so you really can't miss it.
If you have a pair of binoculars, you can even find a few of Jupiter's moons! The four moons that can be seen through binoculars are Io, Europa, Ganymede, and Callisto. Learn more about observing Jupiter through binoculars here.
Jupiter through a telescope is also a delight because you can start to make out the cloud belts and great red spot. Learn more about observing Jupiter through a telescope here.
I will be checking out Jupiter with a small pair of binoculars and old-fashioned naked-eye observing. How will you be observing? Let us know if you find Jupiter in the sky tonight by tagging @LiminalEarth #WUFO and I so we can celebrate and boost your stargazing achievement!
We especially love to see your sky photos and sketches!
Consider joining Maighdlin's Patreon here for more Astrology awesomeness.
Shop WUFO Merch
You can visit our shop here. Right now, the shop has both WUFO and Liminal Earth merch, but it this will soon be a WUFO-only shop. Also: we are offering FREE SHIPPING each and every Wednesday! Use code WUFO at checkout!
This is an excellent way to support WUFO as we put a lot of time and energy into making each week as awesome and accessible for folks as possible!
Last Week's Recap
Last week, Adler Kuper and Haley Pearce joined in on the Live Contact Session fun to relay their recent experiences in Point Pleasant, West Virginia! It was such a great time, and you can watch it here.
Let's see how other folks spent WUFO last week: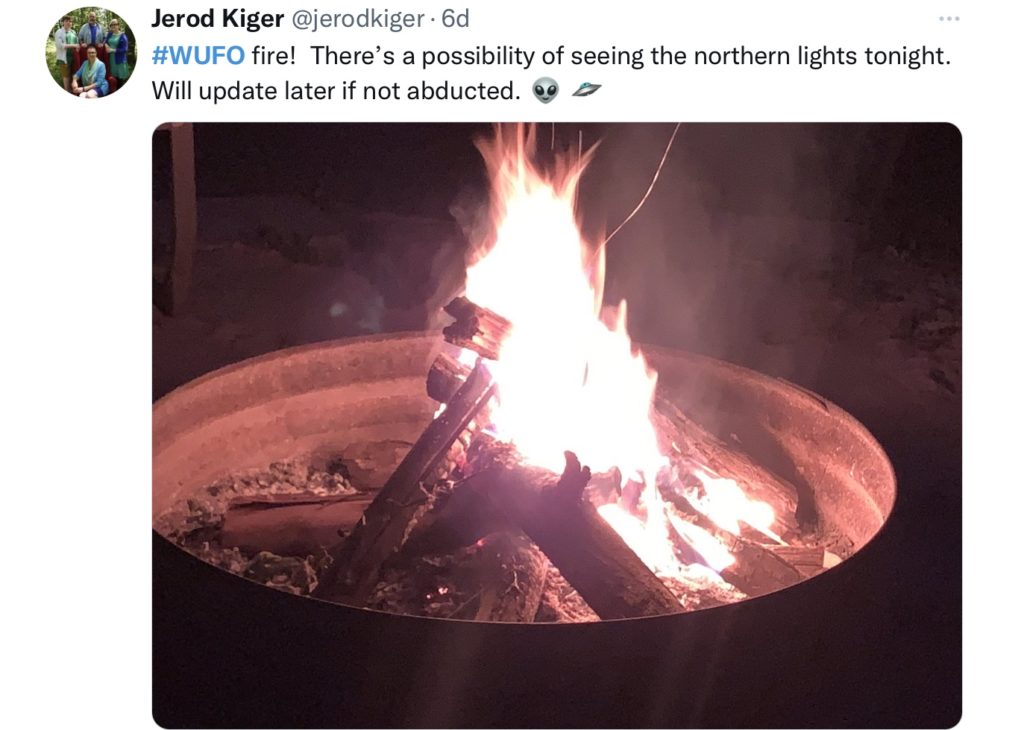 Tonight's Plan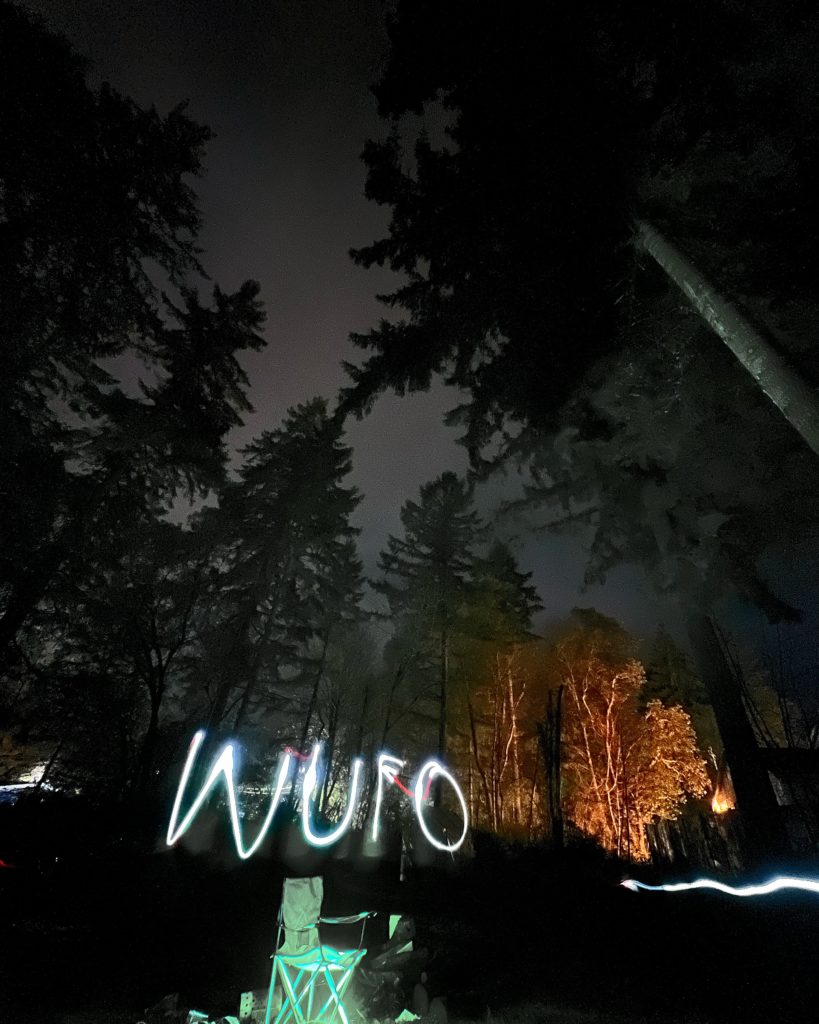 Tonight's WUFO Checklist:
Set out UFO water
Gather snacks
Boost/donate to this week's fund
Perform some groundwork/light meditation
Join our weekly Live Contact Session at 8:30 PM PST
Use a night sky app or head outside to participate in the Stargazing Side Quest
Commune with nature and/or your loved ones
Take a pic of your setup/activities and use tag #WUFO
As always, we are conducting our weekly live contact session right here, this time at 8:30 PM PST. Join us for some card pulls and an Estes Method session! If you're wanting to watch directly from this site, all you have to do click the video above when it's time!
Once 10:00 PM PST rolls around, we will head outside to look up and spend some time gazing at the sky. Bring plenty of snacks, blankets, and maybe some hagstone binoculars (if you just happen to have some around, like Jeremy). This concludes today's WUFO post – we are SO excited for tonight's watch! Who's going to be "looking up" with us?!