It's #WUFO Time! Welcome to #WUFO Week 31! If you're new, here's a FAQ that will get you started. Reminder: send us a picture of your completed punch card and we'll send you a little something in the mail! At its very core, WUFO is a fun break from the week to hang out and enjoy each others' virtual presences. You can do as little as go outside (or check a sky cam) at 10 PM your local time, or as much as hosting your own WUFO watch party (virtually or IRL)! WUFO has also created itself in a way and is continuing to grow all on its own – we're here for the ride, wherever it may take us. We're glad you're here, too!
Weekly Live Contact Session
You can watch the stream right here at 8:30 PM PST. Hit that bell icon to turn on notifications for this event!
Tonight's Special Guests
Tonight we're excited to welcome Adler Kuper and Haley Pearce!  Adler and Haley recently visited Point Pleasant, West Virginia, home of everybody's favorite cryptid: MOTHMAN! They'll be on to regale us with the details of their experiences– this will be SUPER fun!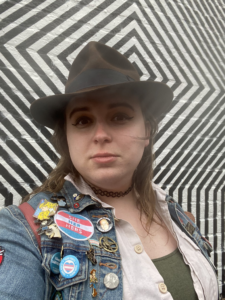 "I'm the founder of a small club of weirdos called MOCAP, the Mid-Ohio Center for Anomalous Phenomena, and will be the host of the upcoming podcast The Requiem Room. My goal is to use my education in video and audio production to create content that not only tells the story of the Phenomena, but also fosters discussion among enthusiasts about how it works and what it could all mean."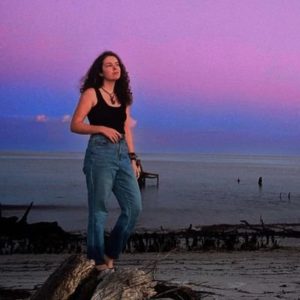 "I'm a Chemistry PhD student studying chemical gardens as a way to (potentially!) gain insight into the origins of life question. I've always been interested in strange things – between a dad who openly shared his experiences growing up in a haunted farmhouse and an uncle who told me stories of his UFO sightings in and around our town, it only made sense that I grew up to be a full on weirdo."  
Stargazing Side Quest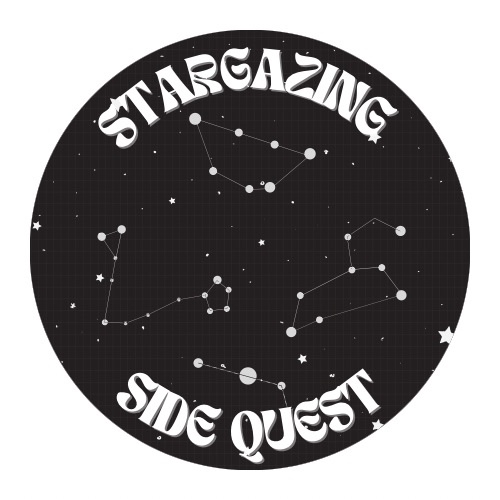 Your Wednesday Night UFO Watch party side quest is here, courtesy of Astrologer Extraordinaire Maighdlin Kelly:
Huzzah, we have made it to another Wednesday! That means it's #WUFO side quest time! For week 31 – August 17th 2022 – we will be looking up towards a previous side quest target for a meteor shower called KAPPA CYGNIDS!
Let us know if you find any meteors tonight! Will you be wishing upon a star, binocular observing, naked-eye observing, seeking contact with the spirit of any celestial entities? Let us know! Tag #WUFO me and @LiminalEarth so we can boost and celebrate your achievement!
Consider joining Maighdlin's Patreon here for more Astrology awesomeness.
Shop WUFO Merch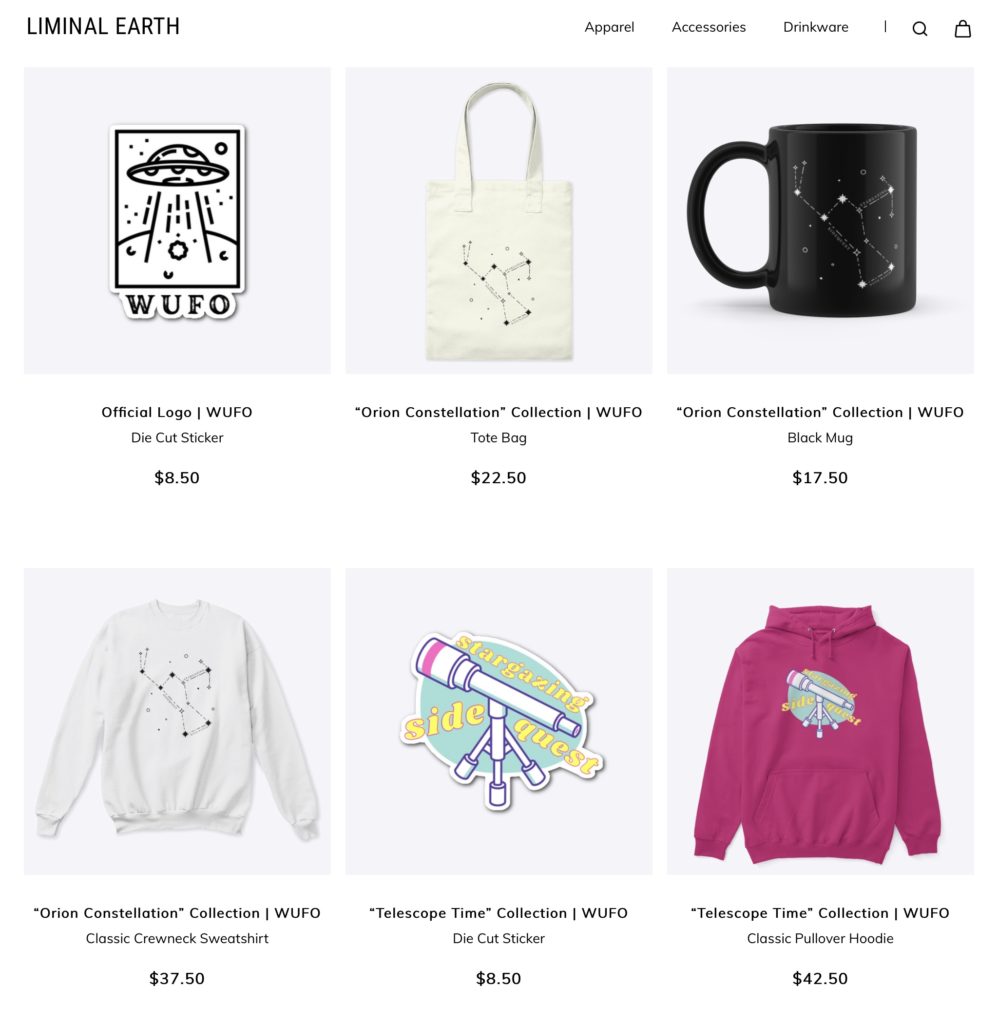 You can visit our shop here. Right now, the shop has both WUFO and Liminal Earth merch, but it this will soon be a WUFO-only shop. Also: we are offering FREE SHIPPING each and every Wednesday! Use code WUFO at checkout!
This is an excellent way to support WUFO as we put a lot of time and energy into making each week as awesome and accessible for folks as possible!
Last Week's Recap
Last week Bex updated us with a Special Report from an Undisclosed Location! We skipped the usual Estes session, and instead Jeremy and Garrett told some stories and had some show-and-tell. We also tried a DREAM EXPERIMENT and asked listeners and followers to report Tarot-related dreams. We'll discuss potential results tonight!
Let's see how other folks spent WUFO last week:
Tonight's Plan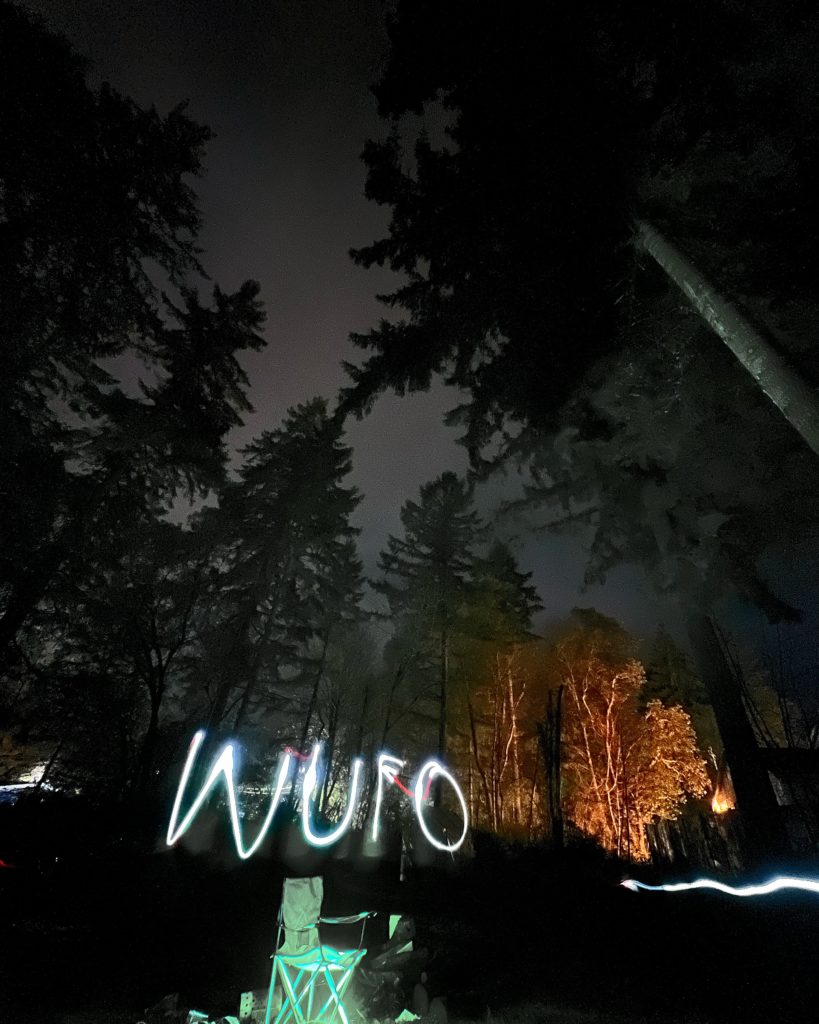 Tonight's WUFO Checklist:
Set out UFO water
Gather snacks
Boost/donate to this week's fund
Perform some groundwork/light meditation
Join our weekly Live Contact Session at 8:30 PM PST
Use a night sky app or head outside to participate in the Stargazing Side Quest
Commune with nature and/or your loved ones
Take a pic of your setup/activities and use tag #WUFO
As always, we are conducting our weekly live contact session right here, this time at 8:30 PM PST. Join us for some card pulls and an Estes Method session! If you're wanting to watch directly from this site, all you have to do click the video above when it's time!
Once 10:00 PM PST rolls around, we will head outside to look up and spend some time gazing at the sky. Bring plenty of snacks, blankets, and maybe some hagstone binoculars (if you just happen to have some around, like Jeremy). This concludes today's WUFO post – we are SO excited for tonight's watch! Who's going to be "looking up" with us?!