It's #WUFO Time! This is #WUFO Week 22! If you're new, here's a FAQ that will get you started. Reminder: send us a picture of your completed punch card and we'll send you a little something in the mail!
At its very core, WUFO is a fun break from the week to hang out and enjoy each others' virtual presences. You can do as little as go outside (or check a sky cam) at 10 PM your local time, or as much as hosting your own WUFO watch party (virtually or IRL)! WUFO has also created itself in a way and is continuing to grow all on its own – we're here for the ride, wherever it may take us. We're glad you're here, too!
This week we'll be raising donations for the North Idaho Pride Alliance!
NORTH IDAHO PRIDE ALLIANCE is a volunteer-run local 501(c)3 nonprofit organization of Lesbian, Gay, Bisexual, Transgender, Queer/Questioning, Intersex, and Asexual (LGBTQIA+) people, community groups, and allies working together to create a more inclusive North Idaho. We accomplish this through Networking: Building intentional relationships in the community, Educating: Informing the community about LGBTQIA+ issues and the lived experiences of LGBTQIA+ people and allies, Advocating: Creating a cross-movement culture for advancing LGBTQIA+ equality, and Governed by a volunteer Board of Directors, NIPA creates strong connections and alliances through collaboration between community organizations, community education, and our programming.
If you're in a position to do so, please consider sending them some support!
Weekly Live Contact Session
Gone are the days where you need to check various socials for our weekly live contact sessions – now, you can watch the stream right here at 8:30 PM PST. Hit that bell icon to turn on notifications for this event!
This week, we'll be joined by our good friend Courtney Block, aka the Liminal Librarian!
"Courtney Block is a librarian, author, and paranormal historian. Her first book, Researching the Paranormal, came out in 2020 and her upcoming Encyclopedia of Parapsychology will be out in late 2022. Courtney enjoys teaching people how they can empower themselves to seek out freely available information about this weird world."
This is going to be such a great session!
Stargazing Side Quest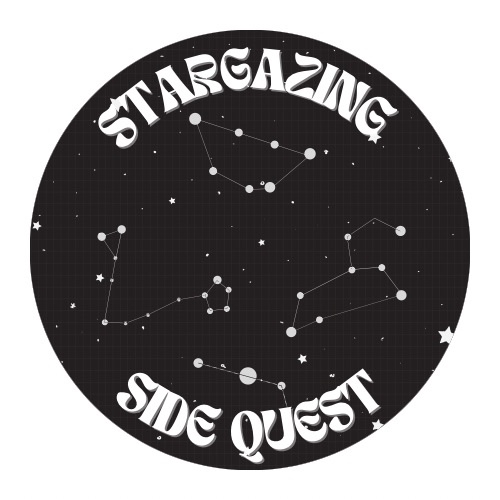 Your Wednesday Night UFO Watch party side quest is here! Courtesy of Astrologer Extraordinaire Maighdlin Kelly:
For #WUFO 22 we will be watching the full moon rise!
Depending on where in the world you are, the exact time will be different for everyone so check out timeanddate.com/moon/usa/time to see exactly when to look. For those of us in the south, the Moon will be rising around 10-10:15pm. If you're up in Seattle it will be closer to 10:45-11pm.
If you end up staying out for an hour you will be able to "see" Pluto rise as well. Not really because it's extremely faint, but since the Moon will be so close by you can at least get a sense for where it is in the sky. You can use an app like Sky Map to "see" it in the sky too.
Be sure to tag #WUFO and @LiminalEarth with your Moon rise pics so we can boost your weekly stargazing achievement! Let's flood the timeline with Moon pics! fingers crossed for clear skies
Since so many of us will be taking pictures of the Moon with our phones this week, I'd like to teach you a little bit about a weird little visual phenomena that can occur that has been mistaken for a UFO or orb… because you just may run into this yourself…
It's neither! It's actually a reflection of the Moon. This happens because the full Moon is a very bright small object in the sky. This is one of many lens artifacts that you can learn more about here –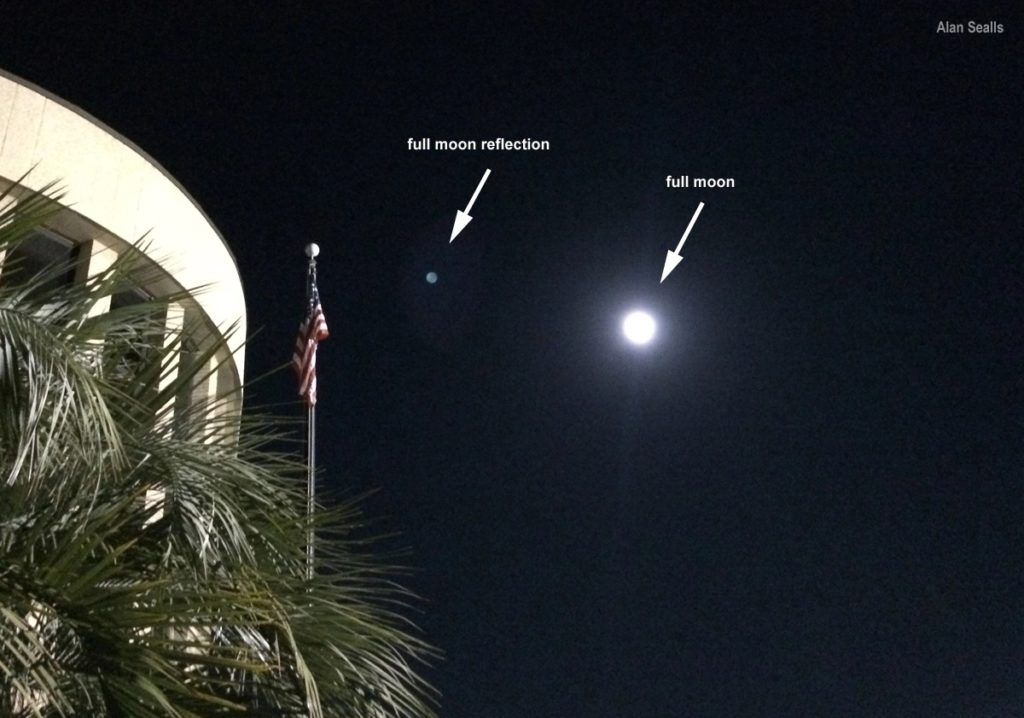 So if you see a lil orb thingy in your picture of the Moon this week, it's not aliens, it's just the Moon (again)! If you get a pic of the double Moon feel free to tag us and share that too so more people can learn about it!
And if you think that is interesting and want to learn more about what sort of or atmospheric phenomena or celestial bodies are most commonly mistaken for UFOs, come take the class I'm teaching called STARGAZING FOR PARANORMAL INVESTIGATORS on June 28th!
Contest: Stargazing for Paranormal Investigators
We're giving away THREE free slots to Maighdlin's STARGAZING FOR PARANORMAL INVESTIGATORS class! WHAAAAAT?! It's true!
To enter the contest, all you have to do is submit a story that ACTUALLY HAPPENED TO YOU to the map at LIMINAL.EARTH, then like and RT this thread, by June 21. Include the phrase "Stargazing Contest" in the body of your submission.
The three WEIRDEST submissions will each win a slot in the class, which can be attended live or used to access a recording of the class (or both!). Bonus points for stories located in one of the blank spots on the map (but it's not a prerequisite for winning).
Now's your chance to win when you add that weird story to the map! We want to be totally weirded out! Nothing is too strange; bag of hair on the bus? Ghost of 1/2 of a dog? Kudu with asparagus for horns? We wanna hear about it!
Run, don't walk, to liminal.earth/submit before midnight on June 21. Tell us something REALLY strange, and maybe you'll win the prize!
Shop WUFO Merch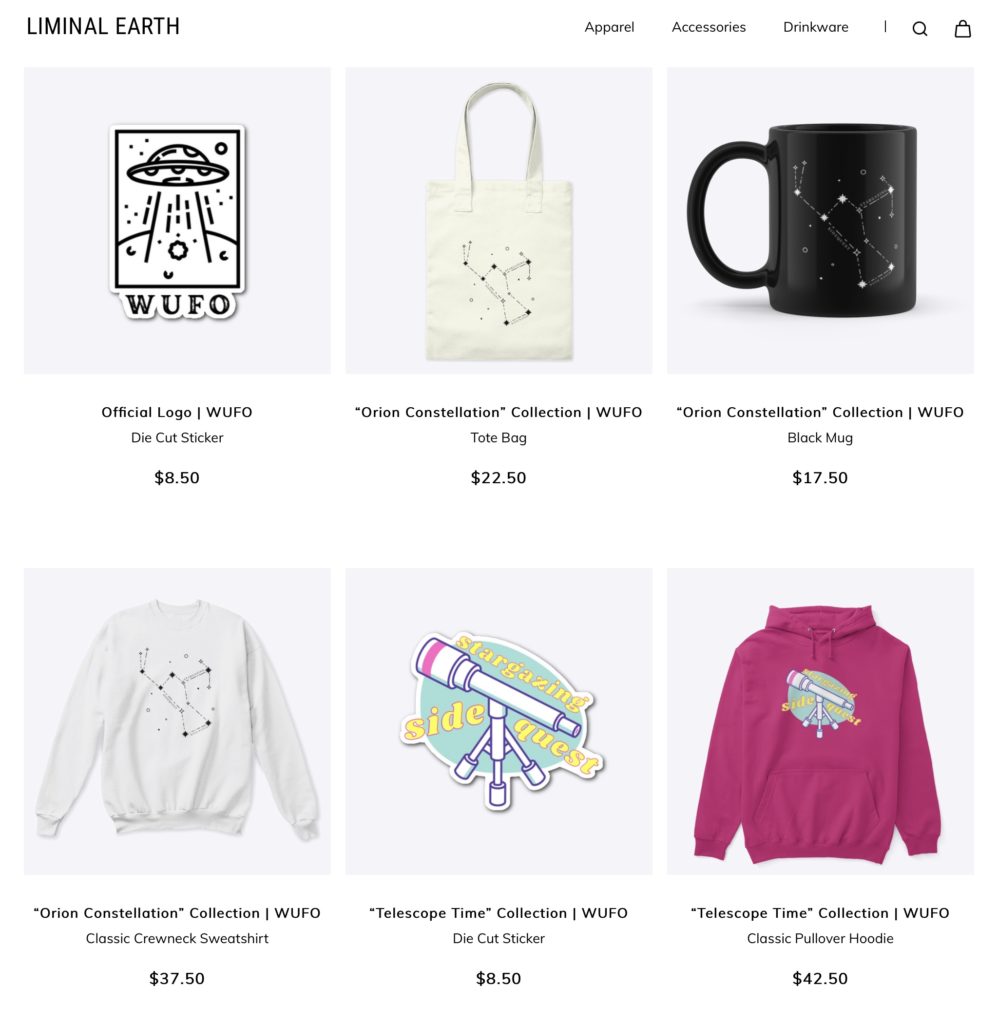 You can visit our shop here. Right now, the shop has both WUFO and Liminal Earth merch, but it this will soon be a WUFO-only shop. Also: we are offering FREE SHIPPING each and every Wednesday! Use code WUFO at checkout!
This is an excellent way to support WUFO as we put a lot of time and energy into making each week as awesome and accessible for folks as possible!
Last Week's Recap
Last week's Live Contact Session was so much fun! We had fellow WUFOer Nick come on for a real-time field report from Mammoth Cave Park, KY (which was epic).
We also took a look at our Aerial Entity Ritual Jars see who's invitation was accepted!
Then, both Garrett and Bex went "under" for a dual Estes Method session.
While under, Bex saw this symbol repeatedly throughout her session: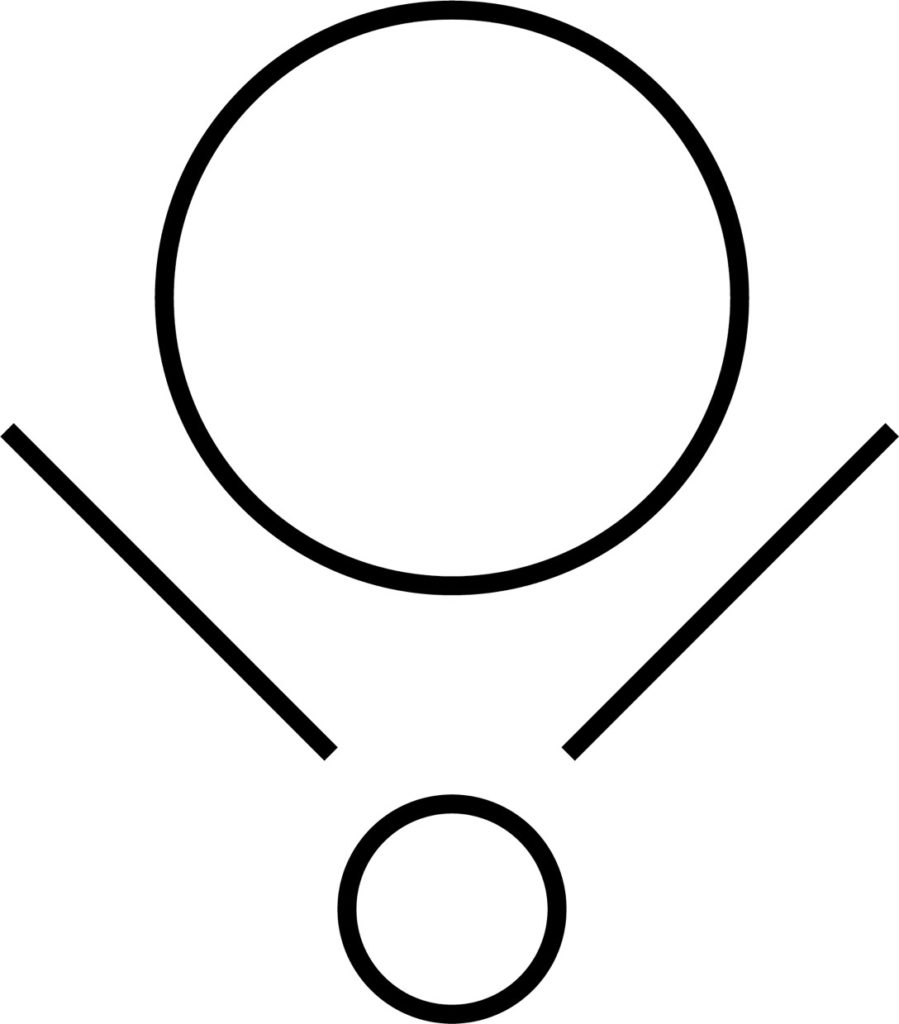 Y'all had a variety of guesses about what this is, from a bee to the crown on the High Priestess tarot card. We're still trying to figure this one out!
The official transcript is currently being written, check back here soon.
You can watch the full, unedited stream (and all past WUFO streams) by joining Liminal Earth's Patreon for just $1!
Let's see what folks got into this past week: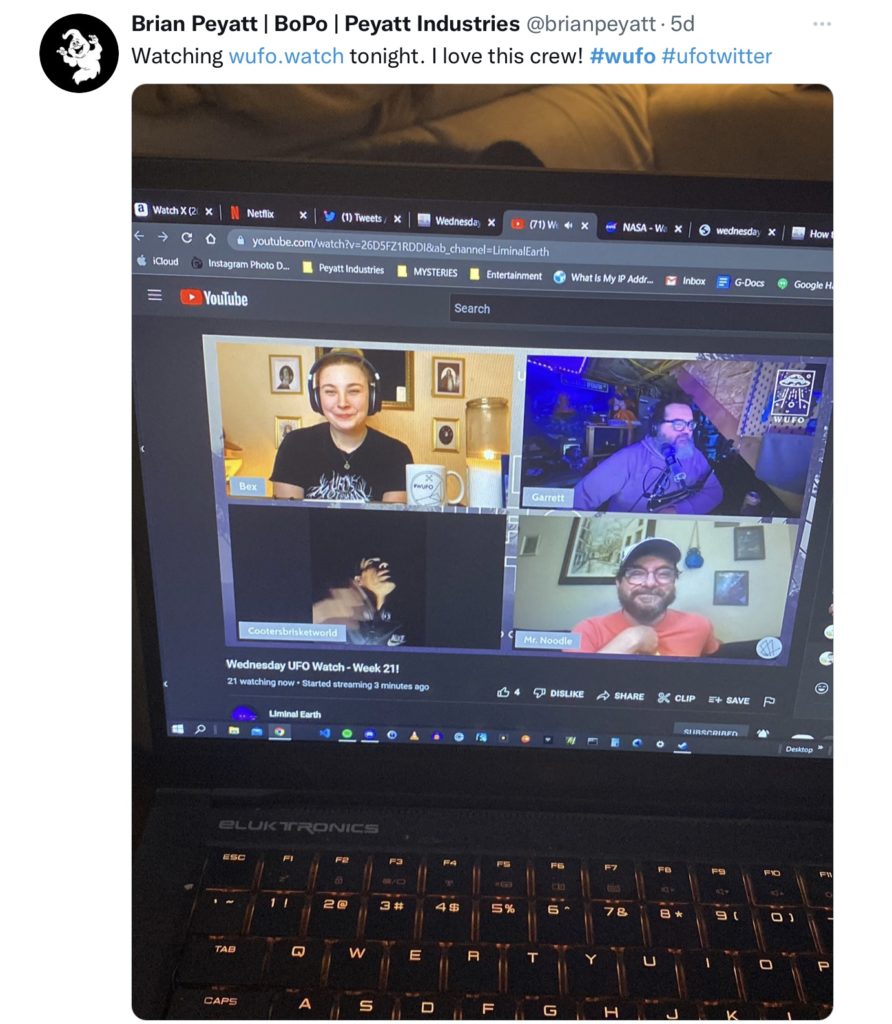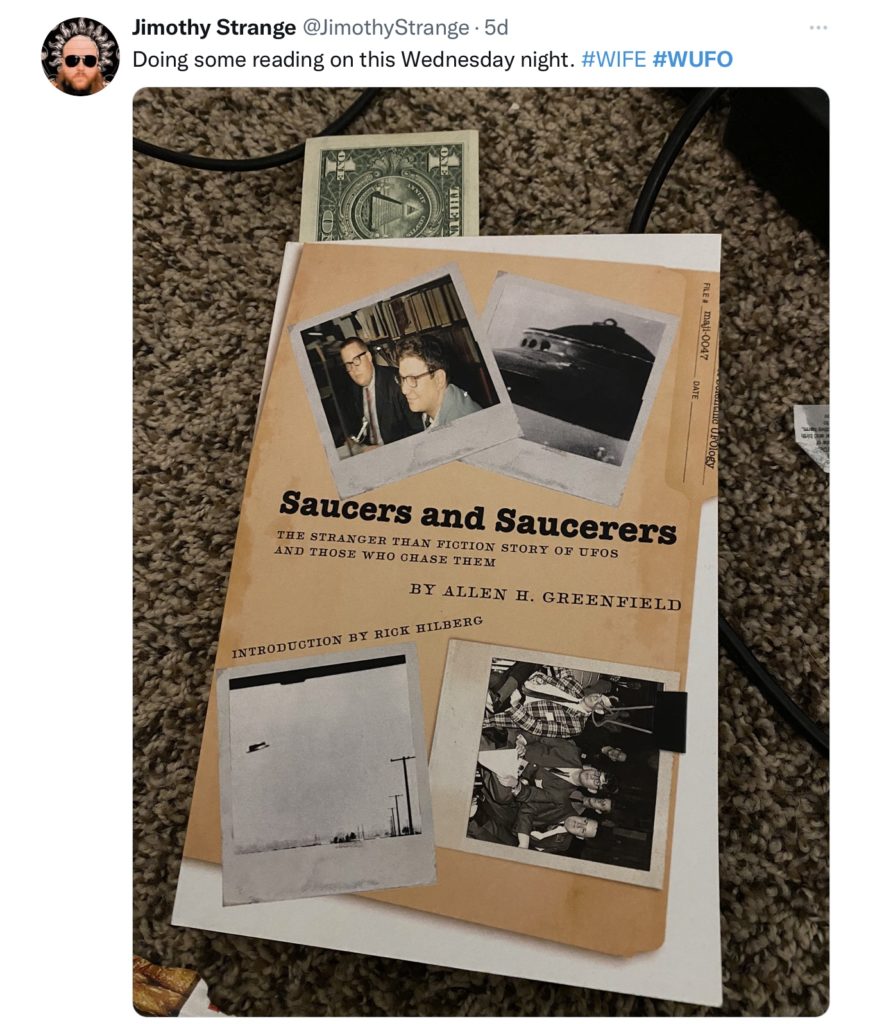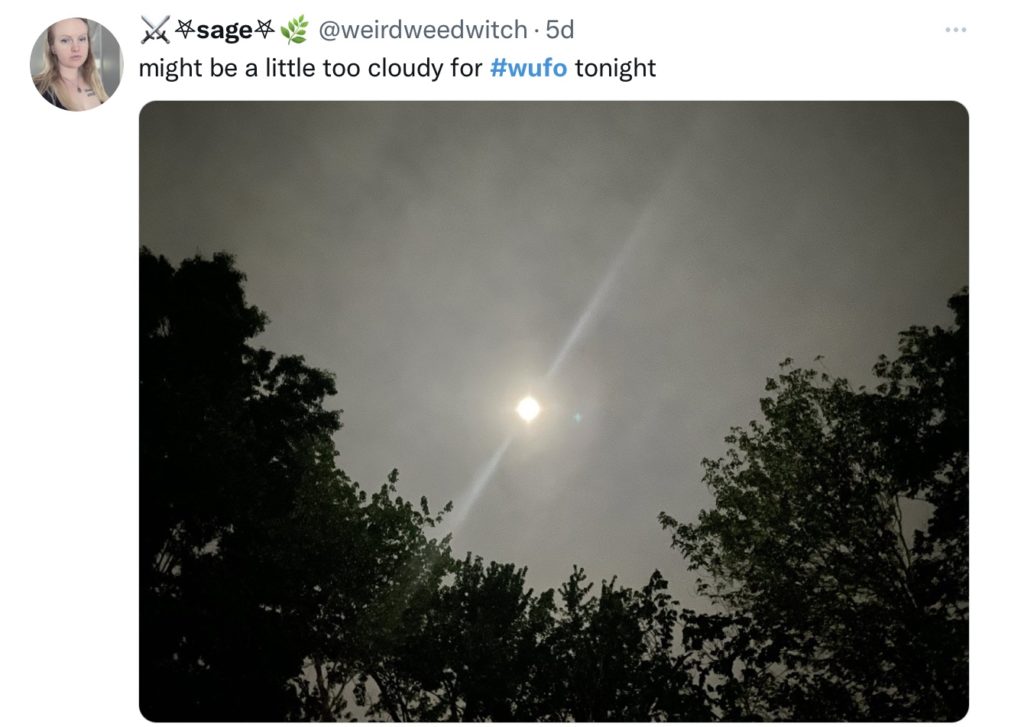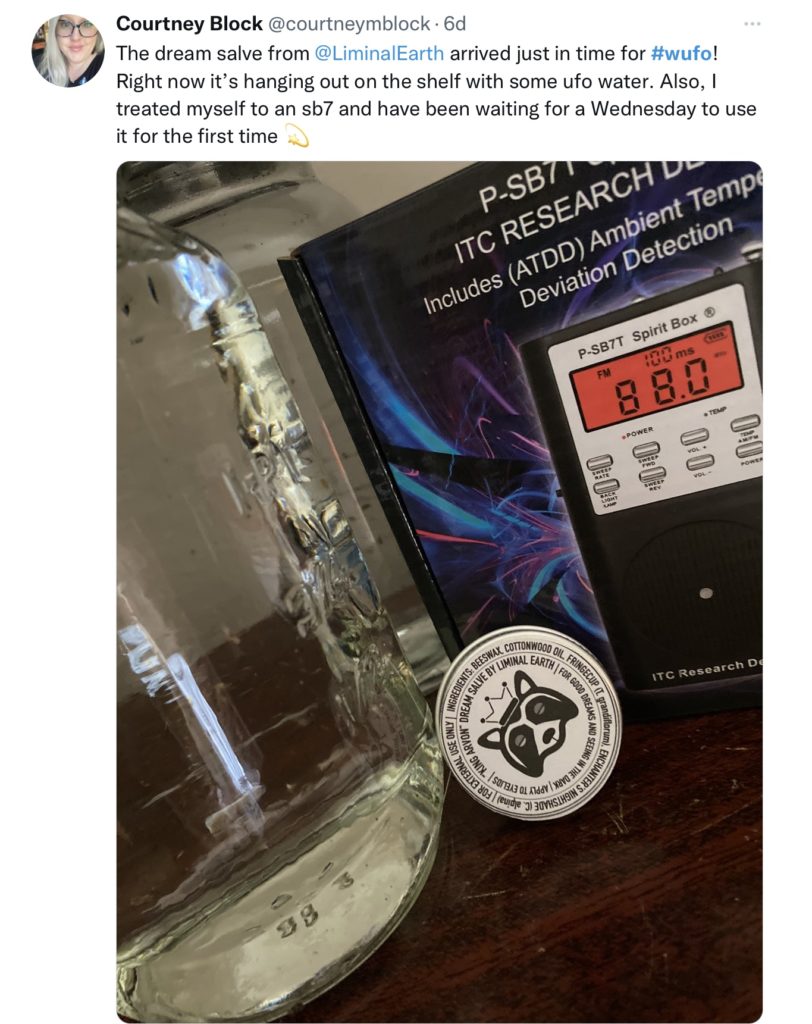 Tonight's Plan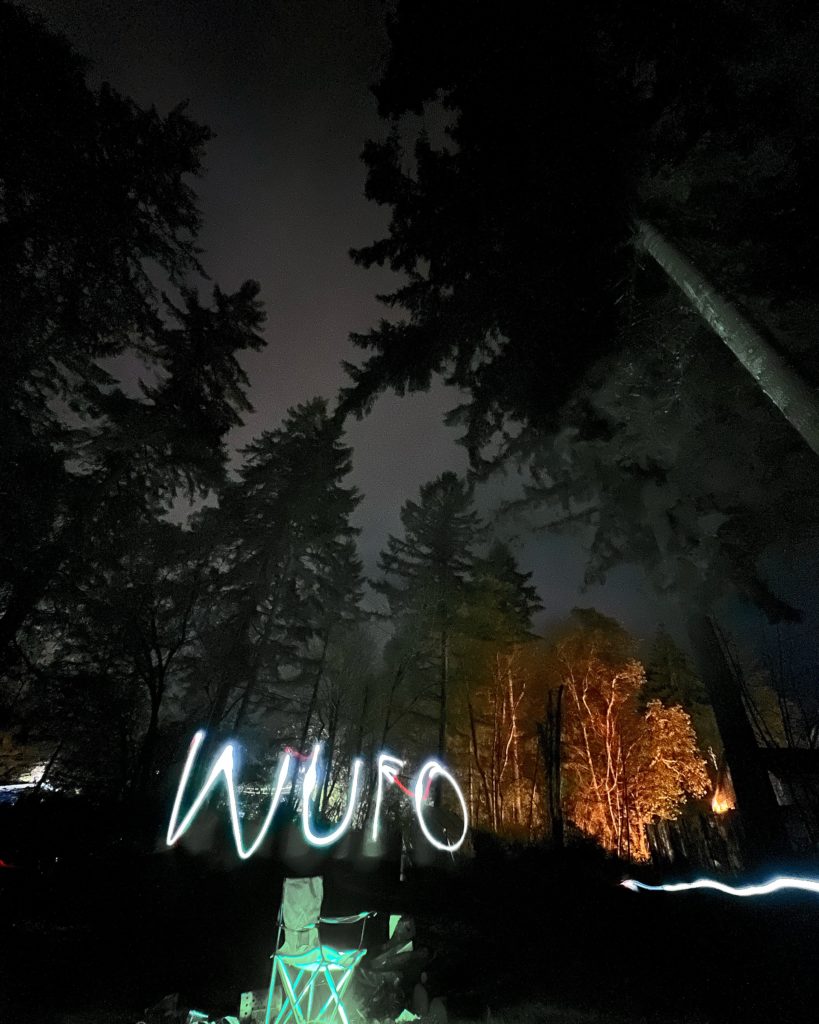 Tonight's WUFO Checklist:
Set out UFO water
Gather snacks
Boost/donate to this week's fund
Attend the WUFO Live Contact Session at 8:30 PM PST
Perform some groundwork/light meditation
Use a night sky app or head outside to watch the Full Moon rise
Commune with nature and/or your loved ones
This week we'll also be raising donations for the North Idaho Pride Alliance. Visit wufo.watch/donate or at https://www.nipridealliance.com/ and consider donating to this important cause.
As always, we are conducting our weekly live contact session right here, this time at 8:30 PM PST. Join us for some card pulls and an Estes Method session! If you're wanting to watch directly from this site, all you have to do click the video above when it's time!
Once 10:00 PM PST rolls around, we will head outside to look up and spend some time gazing at the sky. Bring plenty of snacks, blankets, and maybe some hagstone binoculars (if you just happen to have some around, like Jeremy). This concludes today's WUFO post – we are SO excited for tonight's watch! Who's going to be "looking up" with us?!