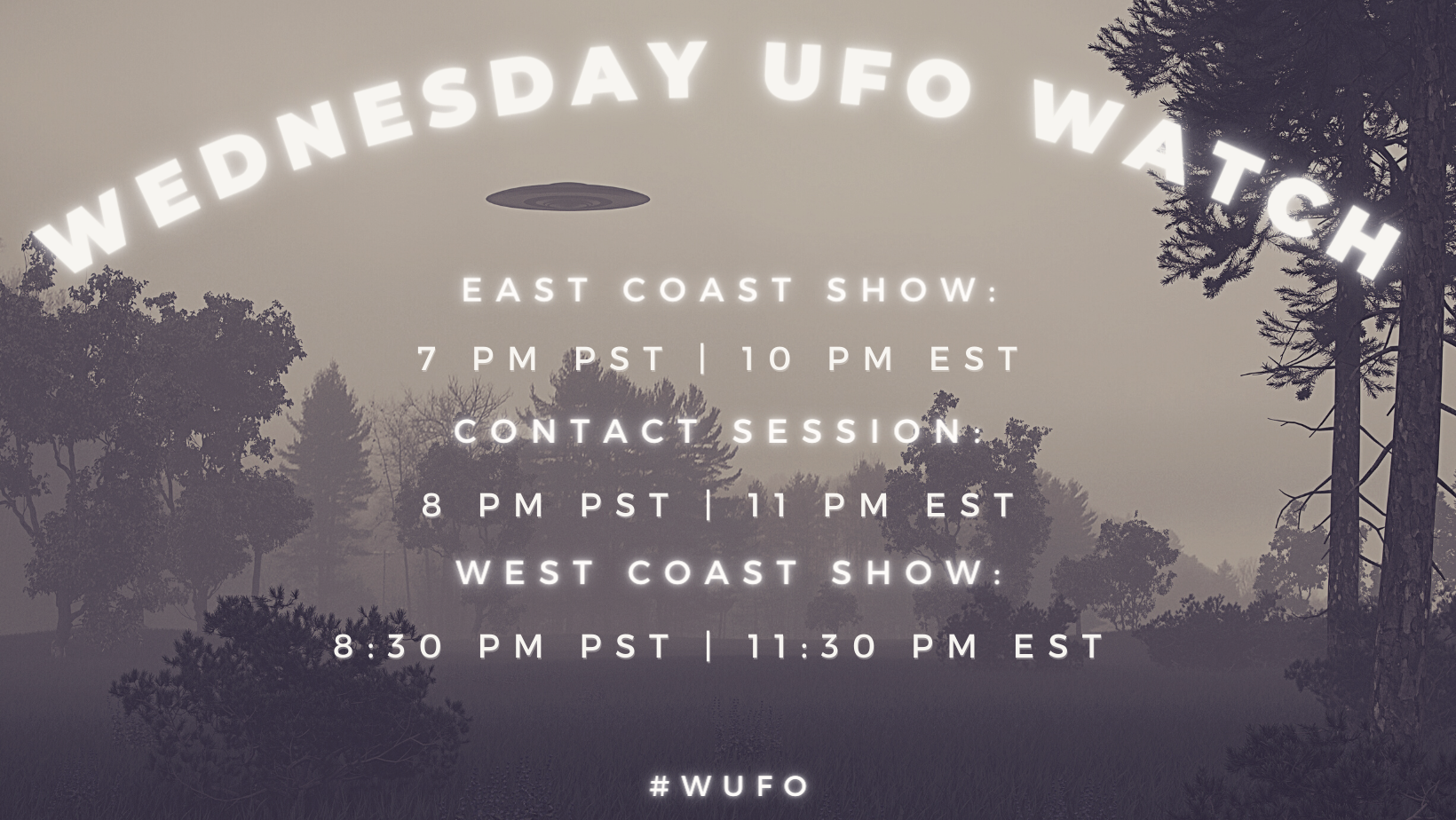 It's #WUFO
Time
!
Welcome to #WUFO Week 49!
If you're new,
here's a FAQ that will get you started
. You can find this week's Stargazing Sidequest on its own page
right here
. This week it's on the Christmas Tree Cluster (NGC 2264) found in the constellation Monoceros!
This week, we'll start with the East Coast Show at 7 PM PST/10 PM EST. It's the return of Bex and Adler! And they will be joined by Al, Paranormal Bimbo.
Al is a seasoned paranormal investigator and otherworldly traveler. Al started their paranormal research nearly a decade ago and has been a paranormal lead at several well known locations, including Pennhurst State School and Hospital. They are currently a paranormal lead and events planner at Cresson Sanatorium and Prison.

Originally from Phoenixville, Al is currently residing in Western Pennsylvania, where they're constantly chasing a new adventure to take them to another realm. Outside of the paranormal, Al travels to historical locations, quirky landmarks, and out of the ordinary restaurants.
At 8 PM PST/11 PM EST, Garrett and Jeremy will join for a
Live Contact Session
! And we'll be using the
Christmas Spirit Box!
   We introduced this FREE audio stream last year for spirit box experiments using the techniques of your choice. It is built using holiday-themed audio, cut-up, randomized and modified to create sonic pareidolia! We are not sure who we are going to reach out tonight using this audio: could be Santa, the SnowMiser, MrsClaus, the Ghosts of Past/Present/Future, or even the Grinch! We've got other stuff to discuss like Jeremy's new Iynx – a ritual instrument (aka a Strophalos) that acts like a prayer wheel. When you use it, it makes the sound of a fluttering bird carrying your words to heaven. We may talk about the possibility of ElfOnAShelf being an egregore and maybe talk a little bit about the AI Manga filter on TikTok for ghost hunting! See you there!