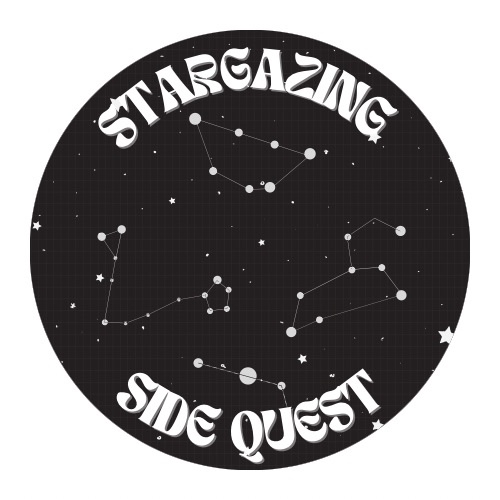 It's Wednesday my dudes I hope you're ready for another #WUFO side quest! This week is an easy one but we'll learn a lot:
For week 42 we're starting part 1 of a 2-part side quest that'll teach us about the Moons quick motion through the sky & how to find THREE other planets!
Tonight at 10pm local time when you go see if John Keel was right about being more likely to see a UFO at this time on a Wed or not, be sure to take a moment to look south-southwest to find the quarter Moon.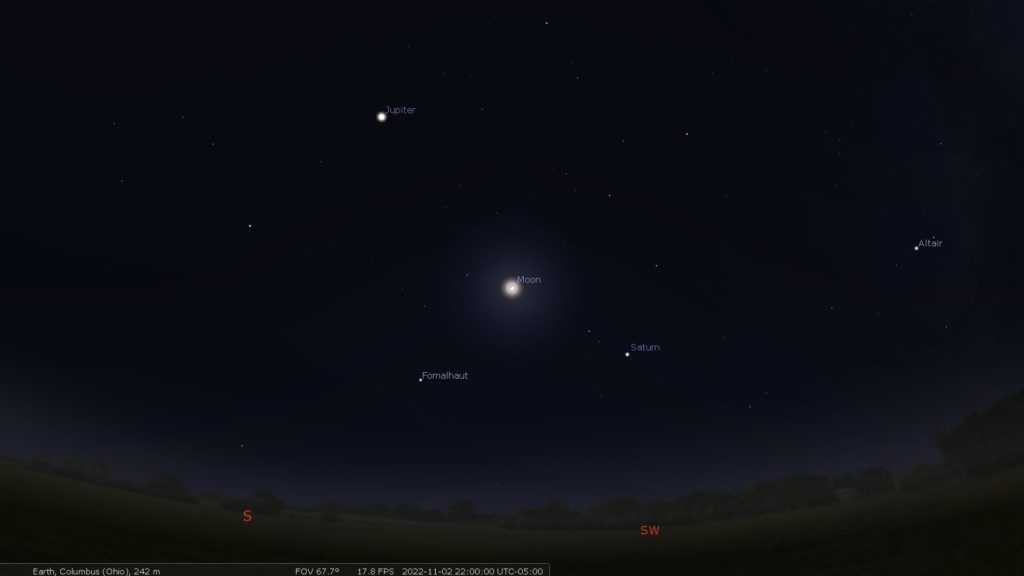 See the really bright star-lookin' thing near it? That's Jupiter!
Now look to the right of the Moon and a bit below it. The brownish star that doesn't seem to twinkle or be as pretty as the other stars is actually the planet Saturn! 🪐
This week the Moon will be seen in between Jupiter and Saturn, but next week at this same time it won't be 👀
Here's a zoomed out view of the same sky. In the southern/southwestern sky (right side of pic) the Moon is right in between Jupiter and Saturn.
Now if you want a sneak peak at next week's side quest, look over to the other side of the sky to the east (left) –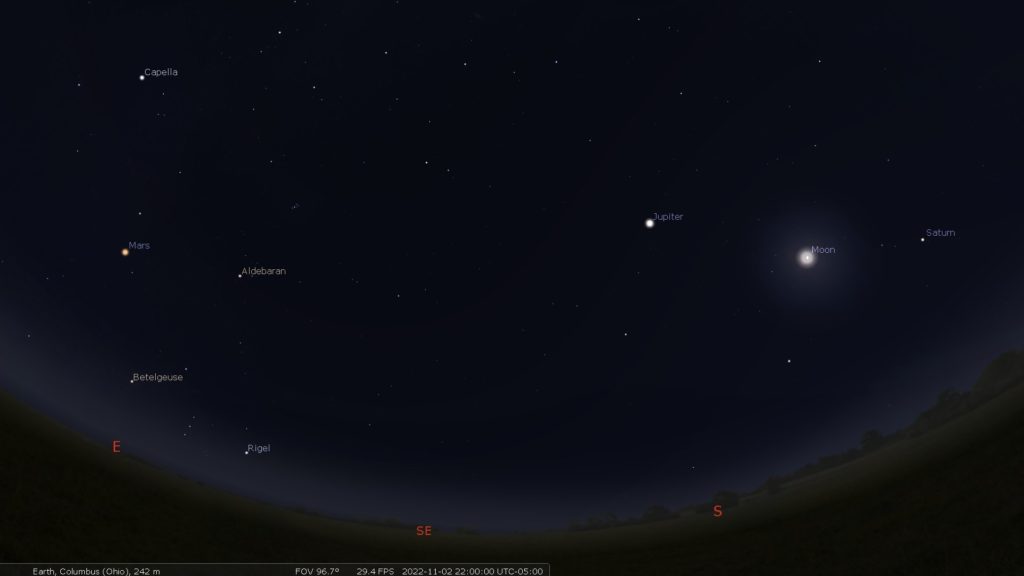 See that distinctly orange-ish reddish star? That's yet another planet – Mars!
Right now the Moon is closer to Jupiter and Saturn, but next week the Moon will be all the way over here closer to Mars and Aldebaran, which was our side quest target back from week 4.
From this week to next week I want you to notice how much distance the Moon travels in the sky compared to Jupiter Saturn & Mars
Next week we'll compare where the Moon is then to where it is now. This will give us a solid experiential understanding of it's motion through the sky –
Be sure to share your pictures of the Moon with Jupiter and Saturn tonight! Tag #WUFO @LiminalEarth and I so we can share and celebrate your stargazing achievement!
It will be fun to compare your pics of the Moon this week with your pictures of it with Mars next week!
✨🛸🔭
Also! Check out the new weekly WUFO soundtrack thread I just came up with so we can all share the tunes we're into each week 🎶