Happy Wednesday, fellow WUFO-ers! Who's ready for tonight?!
#WUFO is here once again – this is Week 5!
On Wednesdays (at 10 PM your local time), We Look Up! If you are new to us, just passing through, or have some questions, check out this article on #WUFO here.
For those returning, WELCOME BACK! In past posts, we shared info on exactly how this event started, and what folks can do to participate in case of inclement weather/inaccessibility (with links to virtual telescopes/live sky feeds/guided meditations for contact). You can read those posts here and here.
We have punch cards, a UFO water recipe, weekly astrology side quests, AND an official website: WUFO.WATCH!
Click here to tune in for our weekly live Estes Method Session over on TikTok at 9:00 PM PST.
Use hashtag #WUFO on Twitter, IG, Tiktok, etc. to share what you're experiencing in real-time.
If you'd like to join us for a more in-depth post mortem on the events of tonight over on the Liminal.Earth Discord – consider joining our Patreon for just $1!
Before we recap last week's WUFO events, let's take a look at this week's sidequest:
Stargazing Sidequest
Every week we'll also be featuring an astronomical side-quest from estimable astrologer Maighdlin Kelly! While you're looking at the sky, take a moment to get to know it better.
This week we'll have a full Moon dominating the night sky so let's look for the next brightest thing – Sirius in Canis Major ⭐ Just look for the very bright star to the bottom left of Orion! – Maighdlin, @Weird_Astrology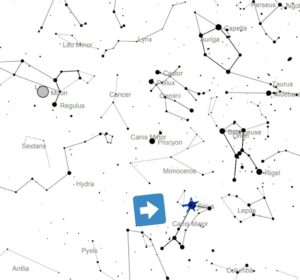 Last Week's Recap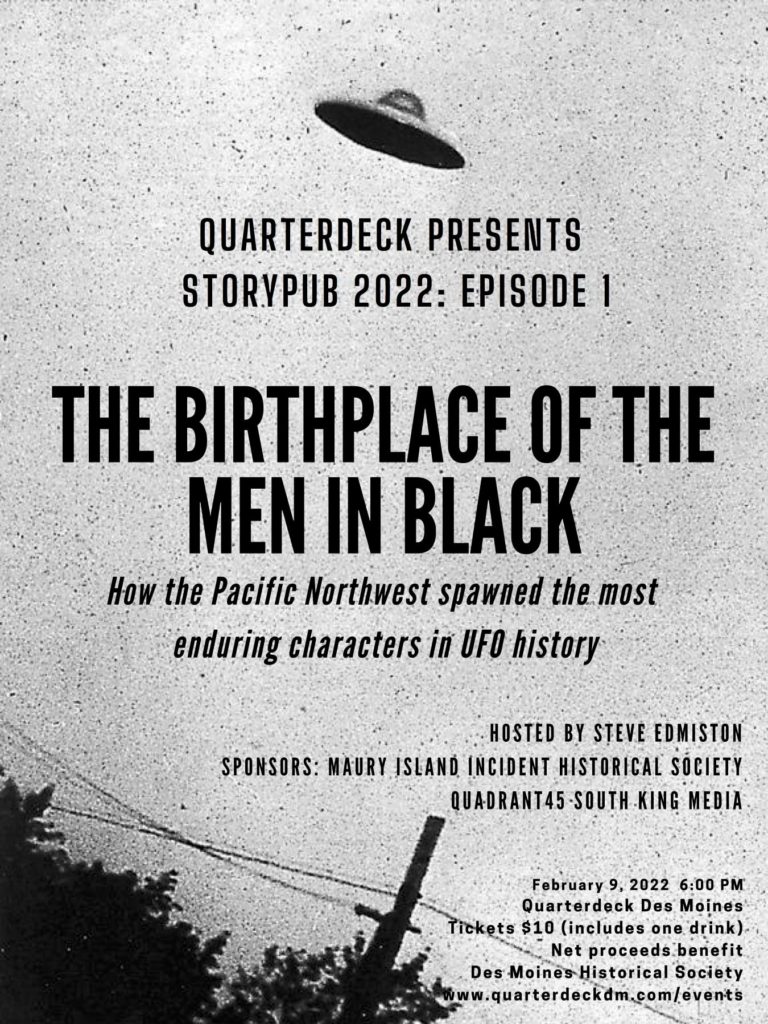 Last Wednesday, Jim Perry (host of Euphomet & Nite Drift) joined Bex and Garrett for a presentation about the PNW origins of the Men in Black. The folks at the Maury Island Incident Historical Society hosted the "Birthplace of the MIB" event at the beautiful Des Moines Marina, just after sunset.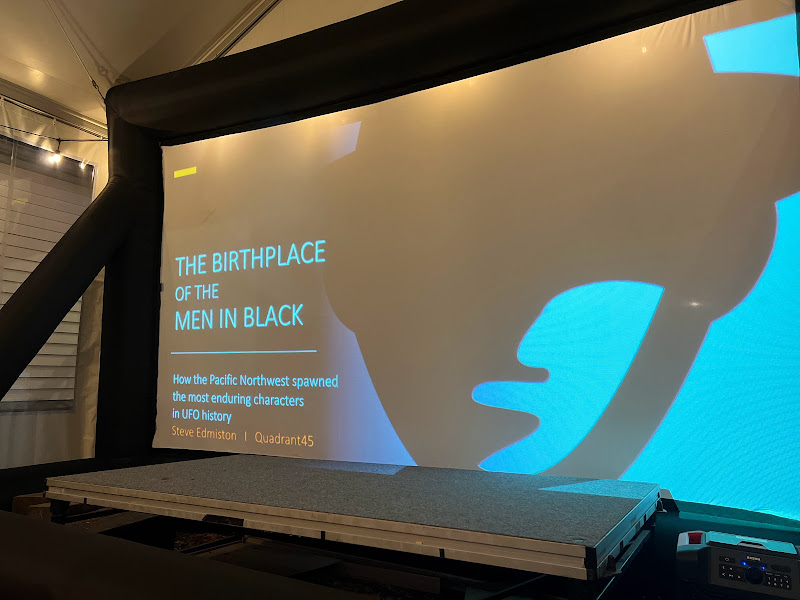 Within the presentation, we learned about the first true appearance of the Men in Black: right here in the Puget Sound of Washington State. What inspired their visit? A fisherman, his child, and two crew members witnessed (and was injured by) an unidentified flying craft (along with 8 others) spraying "slag" of sorts, as if the craft was hit/failing. The next morning, the fisherman was approached by two men who form/represent the classic image of MIB: black suit, tie, glasses, pale, stern.
Special thanks to Steve for hosting us, we had a blast! If you'd like to learn more about the Maury Island Incident, Steve made an awesome docu-series about it, which you can check out here.
Whew, what better way to prepare for WUFO, right?! Listen to a presentation about a UFO crash and MIB shakedown, check. Almost time to look up! But first…
Food stop! Snacks are a very important element of WUFO, y'all. Also, RIP to Jim's burrito. Watch this for more context.
Soon, the campground is secured. The fire is cracking. Bellies are full. Blankets are everywhere. Time for the 9:00 PM live! Well…turns out, scoring a campground with a great view of the night sky can sometimes lead you into areas without cellphone service. Unfortunately, our team was not able to stream our WUFO experiments live.
Luckily, Bex still went under for an Estes Method session (after some grounding and calling out), and Garrett filmed the whole thing! Check back soon for a video –
After Bex's session, the three friends gathered around the campfire. Various meditations and internal contact methods were attempted, then interrupted by a curious (or burrito-craving) solid white cat.
Soon, the fire grew dim. The cold air crept in. It was time to pack up and head out.
Note: we at Liminal Earth are still reviewing the footage from Feb 9th, and will release an update with any relevant information.
Garrett appeared on Jim's show tonight, and both discuss this night even further. You can listen to the new episode here.
Tonight's Plan
What are we doing this week, you may ask? More sky watching and UFO-themed snacks, of course! We are setting out more UFO water, sitting around the "fire" (whether it's a crackling bonfire, heat lamp, or a phone light), and looking up in hopes of seeing some strange things.
We will be going live on TikTok at 9:00 PM PST, and will be conducting another Estes Method Session and various divinatory experiments to attempt contact with any aerial entities. We're excited to see what strange things come from tonight's session!
This concludes today's WUFO post – we are SO excited for tonight's watch! Who's going to be "looking up" with us?!