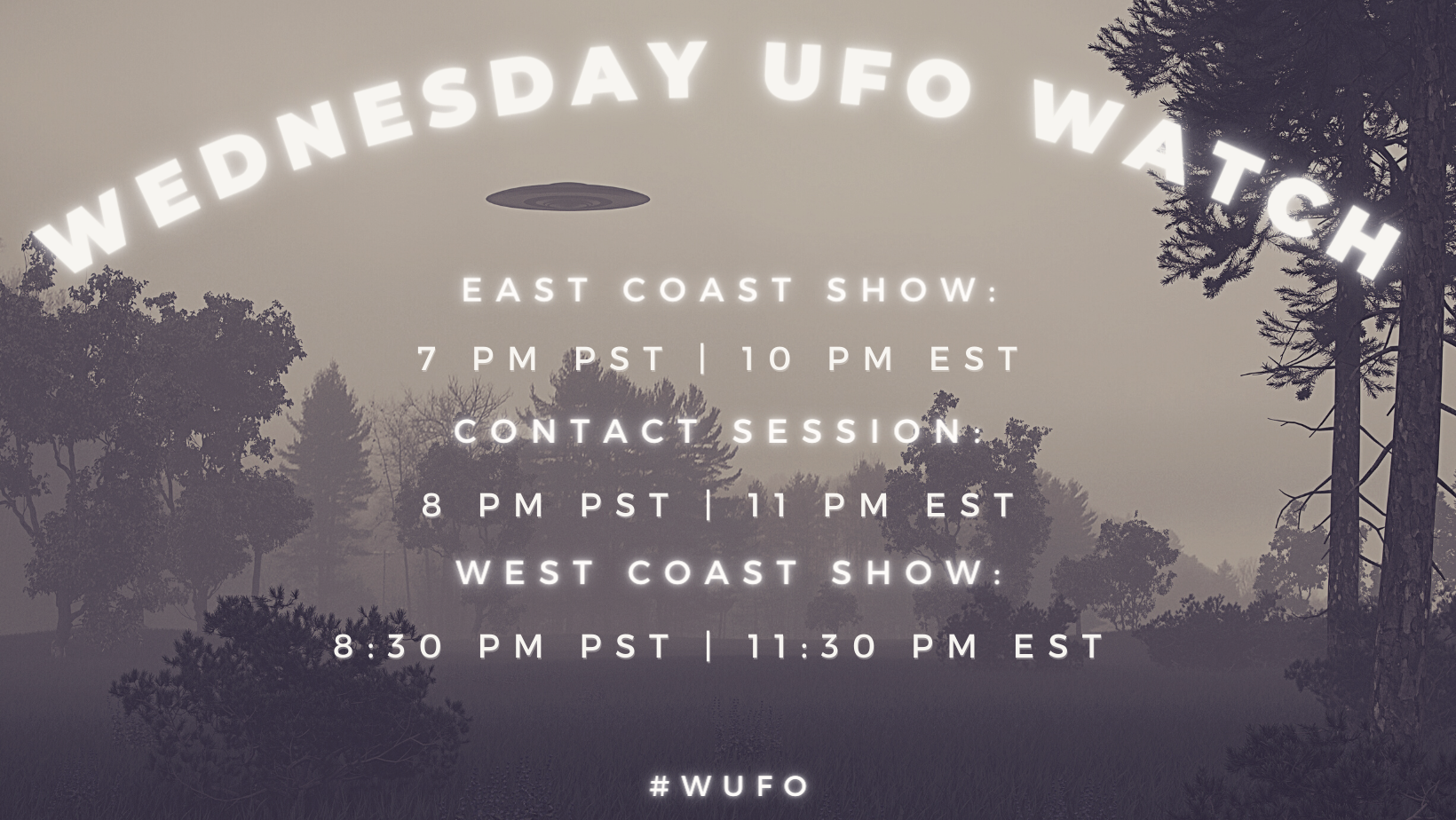 It's #WUFO Time! Welcome to #WUFO Week 40! If you're new, here's a FAQ that will get you started.
You can find this week's Stargazing Sidequest on its own page right here.
Live Contact Session
This week we've got a rather laid back lineup of activities for the stream, as the entire Liminal Earth team got their boosters in the last 24 hours. Tune in to an easy evening of stories, laughs, and a good ol' fashioned Estes Method session!
Tonight will be kicked off with the East Coast show, featuring Bex Atwood and Adler Kuper at 7 PM PST/10 PM EST! Around 8 PM PST/11 PM EST, Jeremy Puma and Emily Hoffman will join them for a Live Contact Session! Once 8:45 (or so, we're not strict here) PM PST/11:45 EST arrives, Jeremy & Emily will take over for the West coast show!
When it's time, you can watch the stream right here:
Last Week's Recap
Last week was so great! Bex and Adler discussed recent dreams they've had, then had Courtney Eastman on and talked about her recent UFO sighting and the origins of the Ghoul Guide. From there, Jeremy, Garrett, and Jim joined them for a Live Contact Session – we attempted to contact Mars as a group, then shared each of our experiences while "under". Then, the West Coast show took over and discussed some of Jim's most personally significant UFO encounters and how he began his search into the unknown.
If you missed last week's broadcast, have no fear! Catch up here.
Well, that's all we've got for ya – you're up to date on all things WUFO Week 40! Come join us tonight, or go look for UFOs with with your friends and share your evidence or art or videos for the rest of the community with #WUFO! See you tonight!