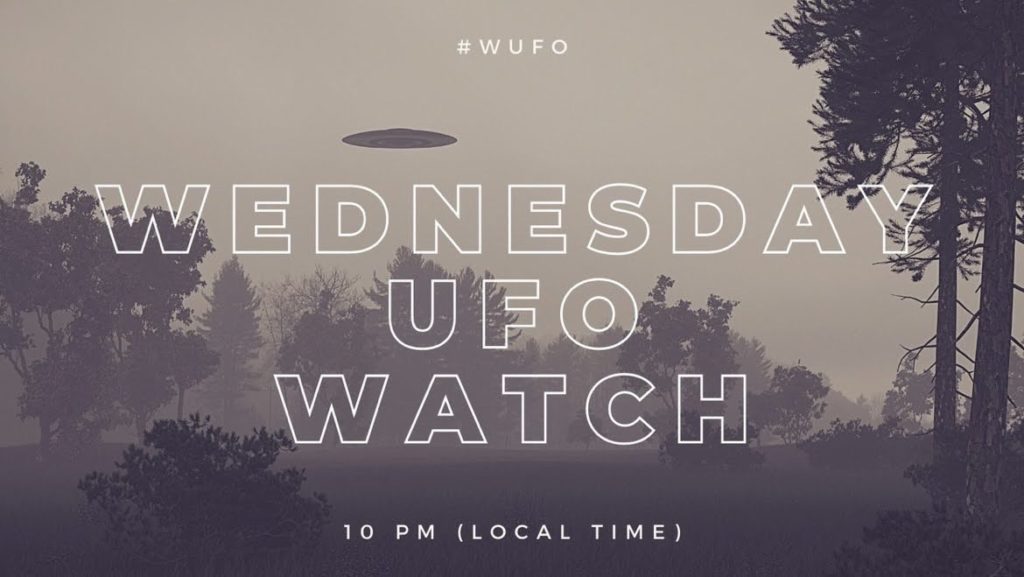 It's #WUFO Time! We hope you're having a great summer! This is #WUFO Week 27! If you're new, here's a FAQ that will get you started. Reminder: send us a picture of your completed punch card and we'll send you a little something in the mail!
At its very core, WUFO is a fun break from the week to hang out and enjoy each others' virtual presences. You can do as little as go outside (or check a sky cam) at 10 PM your local time, or as much as hosting your own WUFO watch party (virtually or IRL)! WUFO has also created itself in a way and is continuing to grow all on its own – we're here for the ride, wherever it may take us. We're glad you're here, too!
This week we'll be raising donations for Rachel LeBlanc's Cancer Cash!
Our girl, Rachel LeBlanc, was diagnosed with Stage 2 Hodgkin's Lymphoma in early June. Due to a vascular-related complication, she was admitted to Swedish hospital. The medical team determined the severity of her situation warranted a week-long inpatient stay and immediate initiation of chemotherapy. She is back in the comfort of her own home now receiving treatment every other week in what will be, at minimum, a 6-month course of chemotherapy plus a couple radiation rounds. Rachel has had to file for medical leave from her job for this duration; this all follows a prior medical leave on her doctor's recommendation from burn-out and follow up on months of symptoms.

Rachel LeBlanc has been a movin', shakin' part of the Seattle DIY community for a decade and a half, volunteering her time and energy cultivating space for the creative endeavors of others, collaborating on multiple projects, and making her own music. She has lent her various talents to Hollow Earth Radio and Debacle Records, plus booked at most DIY and small venues in town. She simultaneously worked for a charitable fundraiser. In the past few years, Rachel made a career change and has served as a funeral director for a not-for-profit co-op funeral home. We wish for a restful and successful treatment throughout the next 6-months so that she can be back in action, doing what she does best: bringing smiles, laughs, and legendary hugs to the people.
If you're in a position to do so, please consider sending them some support!
Weekly Live Contact Session
Gone are the days where you need to check various socials for our weekly live contact sessions – now, you can watch the stream right here at 8:30 PM PST. Hit that bell icon to turn on notifications for this event!
Stargazing Side Quest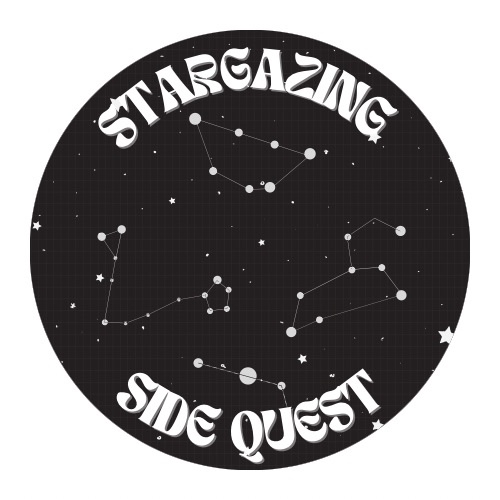 Your Wednesday Night UFO Watch party side quest, courtesy of Astrologer Extraordinaire Maighdlin Kelly is here!
For the week of 20 July 2022 we will be looking for a star that is only 16.8 light years from us, is easy to find in the sky, and spins really fast:
🌟 ALTAIR 🌟
Altair is the brightest star in the constellation Aquila the eagle. It is one of the three stars of the "Summer Triangle" including Vega and Deneb. We found Vega last month so if you can find Vega, you will easily spot Altair. The image below shows the 10pm sky tonight from Ohio.
The images below (Stellarium – FREE program) show the same view from Washington and Florida. Slightly different view depending where you are, but you're basically all gonna face south and look for the bright one (Altair) below the even brighter one (Vega).
To learn more about this star check out this site here that goes into the mythology and how it rotates once around its axis in only 10 hours!! Compare that to Earth's 24 hours and our own sun's 27 DAYS.
Let us know if you find Altair in the sky tonight by tagging #WUFO and Liminal.Earth so we can boost and celebrate your stargazing achievement for this week!
Here are the pics from above with Altair circled. Feel free to use a stargazing app like Sky Map to help you identify it while you're out stargazing too. I use it all the time, they're very helpful.
Consider joining Maighdlin's Patreon here for more Astrology awesomeness.
Shop WUFO Merch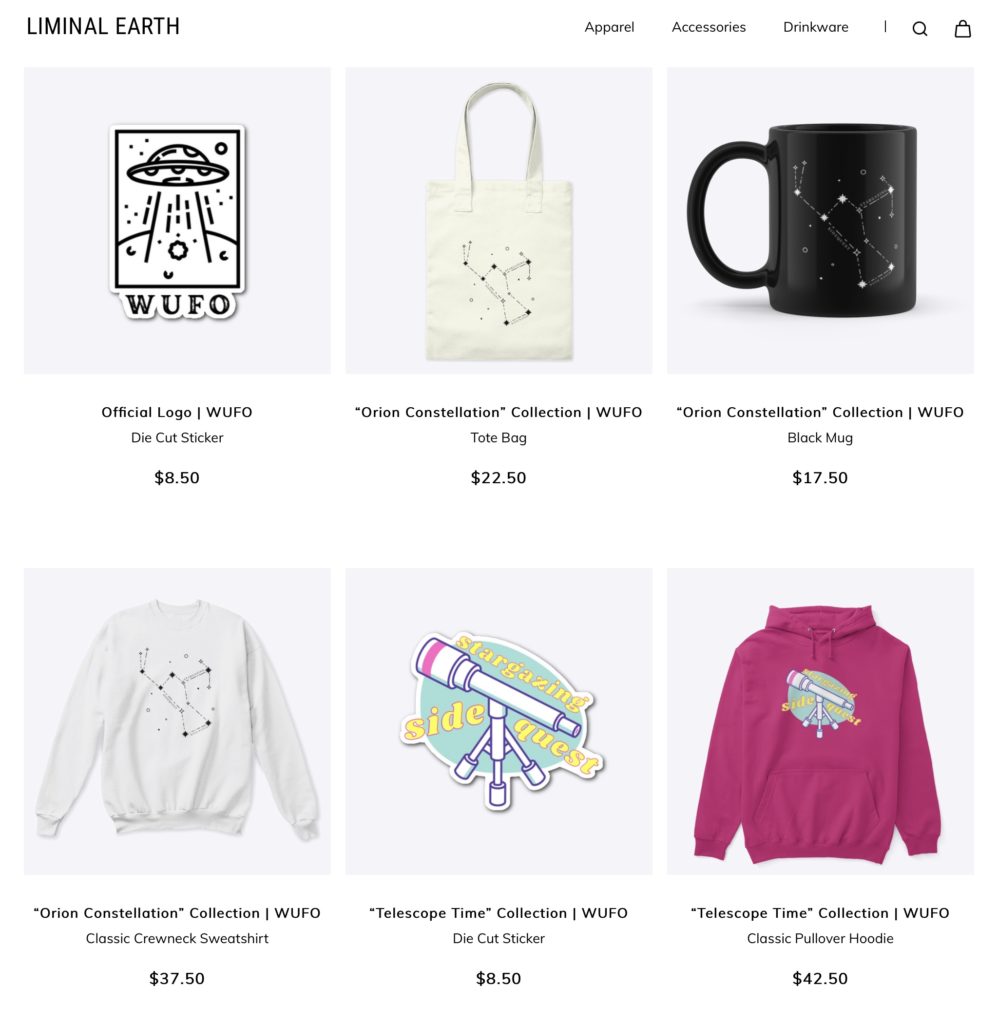 You can visit our shop here. Right now, the shop has both WUFO and Liminal Earth merch, but it this will soon be a WUFO-only shop. Also: we are offering FREE SHIPPING each and every Wednesday! Use code WUFO at checkout!
This is an excellent way to support WUFO as we put a lot of time and energy into making each week as awesome and accessible for folks as possible!
Last Week's Recap
Last week, the three members of Liminal Earth gathered together for a WUFO Live Contact Session!
The official transcript is currently being written, check back here soon.
You can watch the full, unedited stream (and all past WUFO streams) by joining Liminal Earth's Patreon for just $1!
Let's see how folks spent WUFO last week:
Tonight's Plan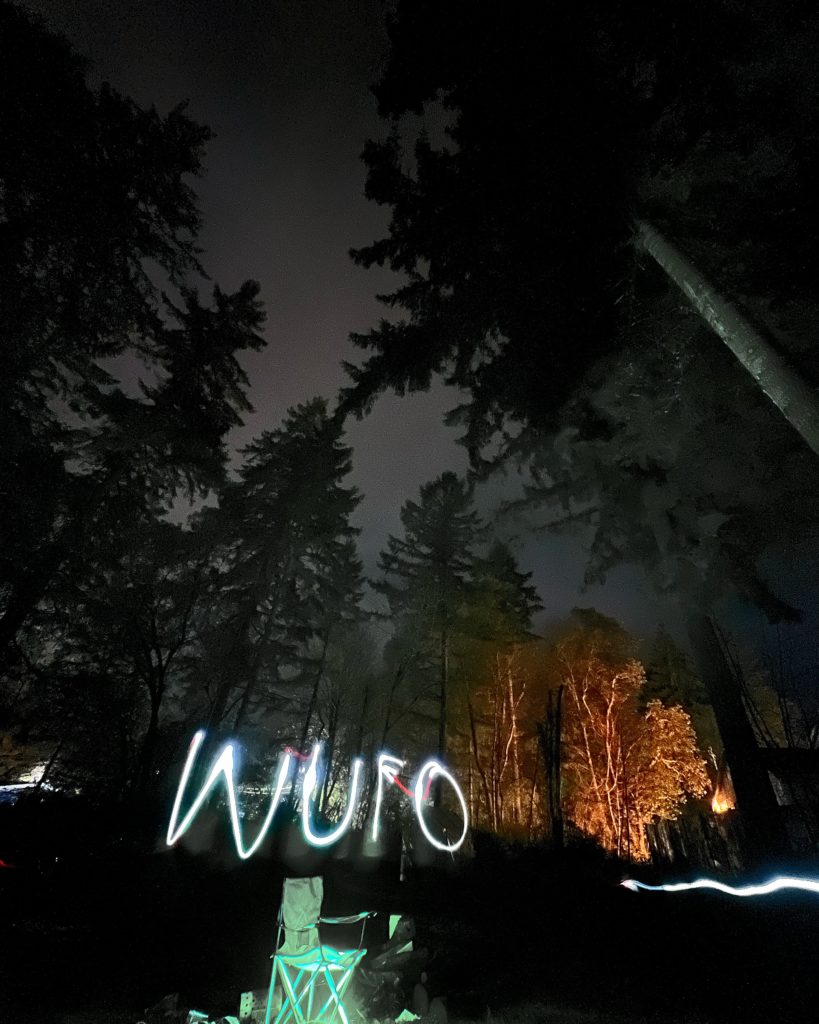 Tonight's WUFO Checklist:
Set out UFO water
Gather snacks
Boost/donate to this week's fund
Perform some groundwork/light meditation
Join our weekly Live Contact Session at 8:30 PM PST
Use a night sky app or head outside to find Vega
Commune with nature and/or your loved ones
Take a pic of your setup/activities and use tag #WUFO
As always, we are conducting our weekly live contact session right here, this time at 8:30 PM PST. Join us for some card pulls and an Estes Method session! If you're wanting to watch directly from this site, all you have to do click the video above when it's time!
Once 10:00 PM PST rolls around, we will head outside to look up and spend some time gazing at the sky. Bring plenty of snacks, blankets, and maybe some hagstone binoculars (if you just happen to have some around, like Jeremy). This concludes today's WUFO post – we are SO excited for tonight's watch! Who's going to be "looking up" with us?!